Is salvisbergasset.com Legit?
The Rank of the website you are interested in is:
6.7
Suspicious. Young. Untrustworthy.
The rank is based on a 1-100 scale, with 100 being the most reputable.
Is salvisbergasset.com legit or a scam? The low trusting rating of this website makes us not recommend it. The site appears questionable, and even authentic reviews fail to improve its reputation. Let's examine the concerns surrounding this business within its Investments sector.
To assess the credibility of salvisbergasset.com, we applied 53 essential criteria. If you've had any experience with this website, please share it in the comments.
The Scam Detector's algorithm gives this business the following rank:
6.7/100
We'll show you why salvisbergasset.com received this low rating below. You'll find a comprehensive analysis, along with tips on how to block all scam websites so you can stay safe at all times.
What Is
salvisbergasset.com

? Company Details
Domain Creation Date

Friday 15th, September 2023 12:00 am

Domain Blacklist Status

Not detected by any blacklist engine

HTTPS Connection

Valid HTTPS Found

Proximity to Suspicious Websites

31/100

Threat Profile

51/100

Phishing Score

29/100

Malware Score

51/100

Spam Score

1/100
salvisbergasset.com

:

Investments

As the salvisbergasset.com 's business is part of a trendy Investments niche, we tried scraping a paragraph from the website (below) to see what they say about themselves:

Salvisberg Asset Management is investment company that specializes in providing investment opportunities in the cryptocurrency market, oil and gas market, stock market, and real estate market. Our company pool funds from investors and use them to invest in various of market like crypto market, oil and gas market, stock market, and real estate market. By investing in a portfolio of these markets, investors can spread their risk across different assets and potentially benefit from the growth of the all the markets.

While this phrase above might reveal salvisbergasset.com's activity, its business may stretch beyond it. Let's check the rating review.
Are You A Victim Of Investment Scams? We Could Help
If you lost money to suspicious investment platforms, we have some good news. We may be able to help recover your funds, so feel free to sign up
HERE
and tell us all about the scammers.
See Legitimate Crypto Sites and Help Below
Before we get into the review below, we have some good news when it comes to cryptocurrency investments. After the recent FTX major collapse, we've been asked several times which are the most trustworthy crypto platforms out there. After trying several sites ourselves, for both trading and investments, our winner and recommended platform would be
eToro
. eToro is one of the most legitimate crypto platforms on the market after it gained popularity due to its proven claims. If you live in the United States you get a
bonus up to 12% when you deposit
HERE
). If you live
outside
the United States, you can safely invest in
eToro
by clicking
HERE
. Try them out and let us know if they are still up to their reputation.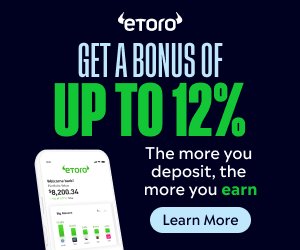 salvisbergasset.com

Review

Today, our validator tool finds salvisbergasset.com having a low trusting rank of 6.70. It denotes that the business is tagged as Suspicious. Young. Untrustworthy.

We'll explain the reasons for this deficient rating. The Scam Detector algorithm generated the 6.70 rank based on 50 factors relevant to salvisbergasset.com's industry. We have used all the key elements ranging from the public feedback and customer service in its Investments niche to WHOIS data the Domain Authority (DA).

Let's start with the biggest red flag, which is that the domain name is extremely young. It was registered a few weeks ago and just launched. This makes it almost impossible for a brand new site to set the business in motion, promote the services, get consumers to purchase them, use them, and then take the time to leave the online reviews. All in an extremely short time. Hence the above-mentioned Suspicious. Young. Untrustworthy. tags.

Nevertheless, we still gave salvisbergasset.com the benefit of the doubt as we do for every new business. But our algorithm still came up with the 6.70 rating after adding in the formula all the other applicable factors to the Investments niche. They include negative feedback on social media, SSL certificate, IP address, and - very important - the Tranco rank.





Our Approach to Analysis
You found a few tabs in the Company Details section above, each deserving of our thorough examination:
Proximity to Suspicious Websites
Threat Profile
Phishing Profile
Malware Score
Spam Score
Domain Blacklist Status
HTTPS connection
Domain Creation Date
While some may be self-explanatory in the context of salvisbergasset.com, let's turn our attention to the others.
Proximity to Potentially Harmful Online Destinations
This measurement quantifies the degree of association, rated on a scale from 1 to 100, between salvisbergasset.com and websites flagged as malicious. Higher scores indicate a stronger link to these contentious online destinations.
It's important to note that website owners may not always know their site's proximity to these questionable platforms or servers. However, if the "Proximity to Suspicious Websites" score surpasses 80, it strongly implies a high-risk website, while a score below 30 is not life-threataning.
Risk Evaluation: Threat, Deceptive Practices, Malware, and Unsolicited Content
These parameters offer insight into the potential dangers and elements present within the HTML code of salvisbergasset.com. They gain significance when the website has received reports from online users who've encountered unsolicited emails, deceptive advertisements, or unwanted messages related to the site. In the case of salvisbergasset.com, we are currently categorizing it, but your contributions in the comments section below are highly encouraged.
A high Malware score typically signifies the presence of suspicious code that could unknowingly spread. Meanwhile, a high Spam score hints at the possibility of a spam-infested email address associated with the business. Scores under 30 in both categories provide a sense of security, but any score surpassing this threshold should trigger concern.
Status of Domain Blacklisting
This term discloses whether salvisbergasset.com has been added to the blacklists of any online directories and marked as suspicious.
Assessing the Security of the HTTPS Connection
This tab provides an indication of whether salvisbergasset.com includes an 's' at the end of the 'HTTP' protocol visible in your browser's address bar. While some individuals may lack an in-depth technical understanding, we won't delve into those intricacies here. If the tab is highlighted in green, consider it a positive indicator.
Safe Analysis
We're working on getting all validations perfectly accurate. This way, you can protect yourself from scams and other financial fraud. Feel free to share your thoughts in the comments section.
Our Scam Detector VLDTR® algorithm employs factors that automatically scan a company's website, in this case salvisbergasset.com. When we validate websites, we dig for details that reveal crucial information about the business' professionalism: how they charge consumers, service clients, sell (if applicable), etc.
This review and the site's rating were generated based on the decisive factors we had on hand. One of the great things about using our VLDTR® algorithm is that the ratings can't be rigged. It is not based solely on reviews that people write online.
Finally, if you are the owner of salvisbergasset.com, please address the eventual concerns below in the comments box.
Is
salvisbergasset.com

a Scam? How Would You Rate It?

How did you interact with this website, if you did it? Online advertisements? Instagram, or Facebook ads? You could help out a lot of people with your comment. Is salvisbergasset.com a scam? If you dealt with this site, how would you rate it? Please share your experience by leaving a review below.
Top 5 Ways To Spot Fake Websites [MUST-WATCH]
There are many types of scam websites - and the number is growing. How do you know figure them out? Watch the video below to see the top 5 ways to easily spot a scam website:
How To Report
Investments

Scams

If you are wondering to report a scammer, whether it's from the same niche as salvisbergasset.com or not, you can officially do it using one of the following platforms:

Report to the Federal Trade Commission HERE
Report To The FBI Internet Complaints Center HERE
Report to the Office of the Inspector General HERE

You can also submit the names of suspicious businesses in the comments section below.





Frequently Asked Questions (FAQ)
A. What can I do if I was scammed?
In addition to advising you to report the scammers using the links above, we're here to help. We've teamed up with trustworthy firms that specialize in recovering lost assets, and they can look into your case. If you've been scammed out of more than $3,000, please share your story by filling out the form on THIS PAGE. Getting back lost funds can be a complicated process, but we're ready to assist in the hopes of returning your money to you. No guarantees, though.
B. Are there any other sites like
salvisbergasset.com

?

Many platforms in the same Investments sector are similar to salvisbergasset.com. However, we can't recommend any particular one for obvious reasons. If you find a site you're curious about, use Scam Detector's website validator, so you can check websites if they are legit.
C. How can I protect from scams in general?
With the alarming increase in online scams, lots of people are wondering how to stay safe on the internet.
Check out the powerful tips below to keep yourself protected from possible fraud.
1. Block All Suspicious Websites With This Tool
You can now block all the scam websites trying to access your device. Install safely a browser extension called Guardio. It automatically blocks 100x more harmful sites than other similar tools and 10x more malicious downloads than any other competitor. It was tested by our team, it's worth every penny.
Guardio has over 1 million users. It covers up to 5 family members or 5 different email addresses you have accounts with.
For the Scam Detector readers, Guardio offers a 20% discount today (Cyber Monday, November 27). Get yours now HERE or by clicking the button below.
2. Remove Your Private Data From The Internet
Whether you realize it or not, your personal info is all over the Internet. When you visit a website, use cookies, or get an app, lots of companies grab your personal data without you knowing. They sell it to other companies, like banks and health insurance. They use your info for spam emails, ads, and phone calls. It can even affect your credit. But don't worry, there's a way to fix it.
If you want to remove your personal information from the Internet, get Incogni. It is a trustworthy data privacy tool that requests your data removal from almost a hundred brokers on your behalf.

The service is also verified by our staff and is legitimate. It costs the price of a couple of coffees per month.
3. Get Alerts When Your Info Is Leaked Online
You can also get instant notifications every time a suspicious third-party tried to steal your personal information. Surfshark is a must-have tool that should not be missing from your device. Here is why:
Award-Winning VPN: Keep your privacy intact, identity secure, and block third parties from tracking you with Surfshark's top-notch VPN service.
Powerful Antivirus: Defend against viruses and zero-day threats with Surfshark's aggressive antivirus program.
Anonymous Searches: Surfshark hides your online searches, ensuring pure, ad-free, and tracking-free organic search results. No more price hikes when you revisit that flight search!
During today (Cyber Monday, November 27), Surfshark offers 86% off + up to five months free to the Scam Detector readers. You can get the deal HERE or by clicking the button below.
Investments

Fraud Tips

Feel free to check out the 6 educational articles below:

What To Do If You Have Been Scammed Over The Phone

Social Media Scams: Full List

Facebook Scams: Full List

Best Antivirus Software For Your iPhone
Consumers Help
Feel free to share this article about salvisbergasset.com with your online friends. Using the buttons provided at the top of the page.
Own
salvisbergasset.com

? Let's Talk!

If you run salvisbergasset.com, we'd love to hear from you. Feel free to share your thoughts and challenge the review and rating. We're open to a fair reassessment, but make sure you've got solid proof about your business. Start by introducing yourself – transparency matters to savvy consumers, so tell us about your location, team, and where you operate.

When site owners want us to rethink their Validator rating, we ask for:

Clear documents proving your business is trustworthy. Think certificates, official records showing your website's name, and not some other business.

Your LinkedIn profile and social media accounts tied to your business, like Facebook.

Any evidence, like screenshots, that backs up your good service. Show us happy customers (not just website testimonials), your inventory, and times you've cancelled orders when asked.

We're committed to updating the review fast based on your proof. The stronger your evidence, the more we'll adjust your rating.