Is greenhashes.io Legit?
The Rank of the website you are interested in is:
18.0
New. Suspicious. Dubious.
The rank is based on a 1-100 scale, with 100 being the most reputable.
Common inquiry: is greenhashes.io legit? Good question and we have a good answer: we DO NOT endorse it as it has a very low trusting rank. The website is suspicious, while genuine reviews don't help it much. We provide a non-biased overview of this business and its Crypto Mining niche and explore how questionable it is. Let's see what the problems are below.


Our validator used 53 powerful factors to authenticate if greenhashes.io is legit.
The Scam Detector's algorithm gives this business the following rank:
18.0/100
We explain why greenhashes.io received the 18.00 rating below. On this page, you'll find a review, see alternative legitimate products/services and get to know what you can do if you already lost money.
What Is
greenhashes.io

? Company Details
Domain Creation Date

Tuesday 31st, August 2021 12:00 am

Domain Blacklist Status

Not detected by any blacklist engine

HTTPS Connection

Valid HTTPS Found

Proximity to Suspicious Websites

20/100

Threat Profile

7/100

Phishing Score

7/100

Malware Score

3/100

Spam Score

0/100
greenhashes.io

:

Crypto Mining

The greenhashes.io belongs to a popular Crypto Mining industry. We tried pulling out some content from their site to see how well-designed it is:

When using our service, our users get the opportunity to control their profits around the clock, and the company at that time takes care of all the concerns to ensure safety and smooth operation.

While the phrase above might or might not show the business of greenhashes.io, its activities may stretch beyond that. Let's look at the ranking rationale.
Are You A Victim Of Crypto Mining Scams? We Could Help
If you lost money to suspicious cryptocurrency mining platforms, we have some good news. We may be able to help recover your funds, so feel free to sign up
HERE
and tell us all about the scammers. We'll get right into it, so start now.
See Legitimate Crypto Sites and Help Below
Before we get into the review below, we have some good news when it comes to cryptocurrency investments. After the recent FTX major collapse, we've been asked several times which are the most trustworthy crypto platforms out there. After trying several sites ourselves, for both trading and investments, our winner and recommended platform would be
eToro
. eToro is one of the most legitimate crypto platforms on the market after gaining popularity due to its proven claims. If you live in the United States you get a
bonus up to 12% when you deposit
HERE
). If you live
outside
the United States, you can safely invest in
eToro
by clicking
HERE
. Try them out and let us know if they are still up to their reputation.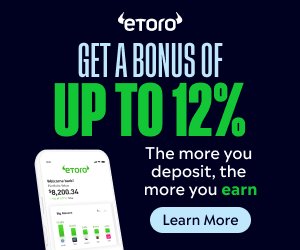 greenhashes.io

Review

Our Scam Detector's validator tool has discovered concerning findings regarding greenhashes.io. This website boasts an alarmingly low authoritative rank, signifying its categorization as New. Suspicious. Dubious.. The rationale behind this rating is multifaceted, as our algorithm meticulously evaluates 53 critical facets relevant to greenhashes.io's specific industry. These criteria encompass an extensive range of considerations, spanning from the quality of customer service within the Crypto Mining sector to public feedback and Domain Authority (DA).

Notwithstanding, we extend the benefit of doubt to emerging enterprises, subjecting them to a comprehensive assessment. Our algorithm, in this instance, has adeptly computed the 18.00 rating, encompassing a spectrum of additional pertinent factors within the Crypto Mining domain. These include the Tranco rank, SSL certificate, IP address, technology stack employed, and scrutiny of negative feedback on social media platforms.
Our Methodology for Analysis
Within the Company Details section above, a handful of tabs are presented, each deserving our examination:
Phishing Profile
Threat Profile
Malware Score
Proximity to Suspicious Websites
Spam Score
HTTPS connection
Domain Creation Date
Domain Blacklist Status
While certain aspects may be self-explanatory concerning greenhashes.io, let's now shift our attention to the remaining components.
Proximity to Potentially Suspicious Websites
This metric gauges the extent of association, ranked on a scale from 1 to 100, between greenhashes.io and websites marked as suspicious. Higher scores signify a stronger connection to these contentious online entities. Some website proprietors might not always be aware of their site's proximity to these questionable servers or platforms. Nevertheless, if the "Proximity to Suspicious Websites" score exceeds 80, it strongly implies a high-risk website, while a score below 30 is not too bad.
Risk Assessment: Threat, Deceptive Tactics, Malware, and Unsolicited Content
These parameters offer insights into potential hazards and components embedded within the HTML code of greenhashes.io. Their significance escalates when the website has garnered reports from online users who've encountered unsolicited emails, deceptive advertisements, or unwanted messages associated with the site. In the case of greenhashes.io, we're currently categorizing it, but your contributions in the comments section below are highly encouraged.
Malicious Software and Spam Scoring
A high Malware score typically indicates the presence of suspicious code that might unknowingly propagate. Meanwhile, a high Spam score hints at the possibility of a spam-infested email address associated with the business. Scores below 30 in both categories provide a level of security, but any score surpassing this threshold should raise concerns.
Based on all the data analyzed on Scam Detector, greenhashes.io is suspicious and requests extreme caution if you deal with it.
Status of Domain Blacklists
This term reveals whether greenhashes.io has been blacklisted on any online directories and labeled as suspicious.
Assessing the Security of the HTTPS Connection
This tab indicates whether greenhashes.io includes an 's' at the end of the 'HTTP' protocol visible in your browser's address bar. While some individuals may lack extensive technical knowledge, we won't delve into those intricacies here. If the tab appears in green, consider it a positive indicator.
But there is more.
More Things You Need To Know


The greenhashes.io site received a very low rank, but it could change in time. Its Crypto Mining niche is essential, so we're looking to get all the validations done as close to perfection as possible. This way, you can protect yourself from financial fraud. Feel free to share your thoughts below.


Our Scam Detector VLDTR® algorithm had in motion factors that scan the company's website, in this case greenhashes.io. When we review websites, we search for professional details that reveal vital information about their business. For instance, how they charge, sell, service, etc. For example, if we check a clothing business, we don't rate the fashion style, but rather how they sell it online (shipments, charges, etc.).


This review and the rating of greenhashes.io are generated based on the powerful factors we have on hand, so attention to detail and common sense are required.


In other news, if you are the owner of this website, please address the eventual issues by writing us an email at info at scam-detector dot com. We would be happy to review the review. Read more below.
Is
greenhashes.io

a Scam? How Would You Rate It?

How did you come across this website? Facebook ads? Instagram? Online ads? You could contribute now to the info on this review. Is greenhashes.io a scam? If you dealt with this business (more or less), how would you rate it? Please share your experience below by leaving a review. Whether you contacted the company or the other way around, feel free to comment.
 
 

 
How To Remove Personal Info From The Internet
All your personal information is stored online against your will. How did that happen? Every time you visit a simple site and accept cookies, consent to their terms of use, or download an app, dubious data brokers collect your phone number, name, and, a lot of times, even the address. Then sell them to third parties, such as insurance companies, banks and other marketing agencies. The buyers use your personal data to change your rates, send spam emails and targeted ads, and, of course, for telemarketing calls.
   
Lately, many of you have asked us how to remove personal info from the Internet - and today we have good news. If you want your private data deleted from the Internet, you should contact Incogni. This legitimate data privacy tool officially requires brokers to remove your data on your behalf. The chances of success are 100%.
   
You can get the removal service HERE. Incogni's results were verified by our team and are trustworthy. What you get is a safe service that flushes your personal information from the Internet and enforces existing data privacy laws. Incogni is only $6.49/month but is the best investment you can make to avoid identity theft. US, UK, EU, Swiss and Canadian residents only.

Here are 5 ways to identify a scam website in 2023:
Have You Lost Money of Any Type of Fraud?
If you have been a victim of any type of scam lately and unfortunately lost your hard-working money, we might have some good news. It could be other credit card scams, eBay, PayPal, Facebook, financial, or even romance scams, etc. We have partnered with quite a few asset recovery companies worldwide, and together, in an effort to help fraud victims around the globe, we could take a look at your case. We get tons of requests for money recovery, so please fill THIS FORM if you lost more than $1,000US. Please give us as many details as possible for a better chance of getting your money back. The process of recovering assets is not easy and requires incredible work. However, we are more than happy to take a look at your story - let's hope you'll get your money back.
How To Report a Scammer Online
If you wonder how to report a scammer online, whether or not it isthe same niche as greenhashes.io, you can officially do it to the Federal Trade Commission (FTC). You can also tell us the names of suspicious businesses in the comments section below.
ALERT: Here Is The Best Way To Protect Yourself
For the end of the article we have a very powerful and important advice. After the increased amount of online fraud happening since the pandemic started, we have been asked many times what the most effective ways to stay safe online are. After experiencing and testing many fraud prevention platforms online, our team found that Surfshark is a must-have tool that should not be missing from your device. Here is why:
They have an award-winning VPN service, protecting your privacy, securing your identity, and preventing third parties from tracking your device. They have a super aggressive antivirus program. It offers you effective protection from viruses and zero-day threats, a lightweight, clean, and easy-to-use app, and a 30-day money-back guarantee.
Killer feature: They will notify you when your personal info is leaked online. This way, you could remove all your private data from the Internet by using these steps.
They help you hide your online searches, which will get you purely organic search results, free from ads and tracking. You know when you search, for example, for a flight and the next time you look at the same search the prices are higher? With Surfshark, this is not happening.
Awesome, right? Last but not least, Surfshark offers 76% off + two months free to the Scam Detector readers. You can get the deal HERE or by clicking the button below.
TIP: How To Protect Your Online Browsing And Avoid Installing Malware
The second most powerful tool you should consider trying is a browser extension called Guardio. It automatically blocks 100x more harmful websites than competitors and 10x more malicious downloads than any other security tool. It was tried and tested by our team.
All the scam sites that Guardio blocks ‌‌‌are‌ ‌the ones you click‌ on‌ coming from unknown links in ‌emails,‌ ‌social‌ ‌media‌ weird messages,‌ popups, and, of course, ads.
Guardio has over 1 million users and it covers up to 5 family members or 5 different email addresses you have accounts with. For the Scam Detector readers, Guardio offers a 20% discount - get yours now HERE or by clicking the button below.
Must-Read Resources
If you are a consumer, check out some educational articles below:
Phishing Scams: Full List
How To Tell If Someone Is Scamming You Online
Did You Lose Money To Crypto Scams?
Help Others By Sharing This Page
Feel free to share this page online via your social media accounts using the buttons provided at the top.
How To Learn To Spot Scams
Here is another must-watch video that you should check out now:
Are You The Owner Of This Site?
If you are the owner of greenhashes.io, we would love to hear from you. However, if you would like to challenge this review, we are more than willing to take a deeper look, but be prepared to offer solid proof of your business. That means, please introduce yourself first. Consumers are smart. Typically, they don't trust websites that don't show transparency, such as the location of the business, team, or any other physical existence. When domain owners contact us to challenge the review, we would kindly ask them to share some of the following things:
* Details from their ecosystem that would show that they are 100% trustworthy (certificate of incorporation, business registration, official records showing the name of the website or business, not other).
* Their personal profile on LinkedIn and social media accounts for the business on Facebook.
* If it's the case, some screenshots/proof of satisfied clients (not testimonials on their website), proof of inventory, canceling orders when requested;
Back to this website, we would be more than willing to update the review right away - the more proof you'll show, the higher the rank will be.
NOTE: This website validator's ratings are intended for information only and not to be relied on when making financial or business decisions. See Terms of Use.