Tree Trimming Service Scam: How It Works
(with video below) You are in your backyard and a truck with a couple of hard-working-looking men passes by. The truck stops, and one of them tells you that they are finishing up a job for one of your neighbours. In the meantime, they have noticed that the trees around your house are creating a big problem. "By the way it looks –they say– the branches will soon hit the electricity wires, and that's a huge danger. That's how a bunch of houses burn down, man. Your home, shed and deck could be ashes in minutes".
How does the scam work?
Watch the video below to see in action the Tree Trimming Service Scam exposed.
Tree Trimming Service Scam Video
They suggest, since they're in the area, that they could trim the trees for you, for a good price. You might accept, thinking that you don't want to be caught off-guard by the next severe storm.
After shaking hands, they will start working on trimming the trees, but they will overcharge you. They may even asking you to pay for things that are not needed, while making a big mess. In addition to the job you hired them for, they will keep finding more things that need "fixed".
Unfortunately, you have been carefully selected as a victim the day they stopped by, as they were looking for houses with trees closer to the electricity poles.
In a different variation of the scam, crooks go door to door offering asphalt paving work or home improvement (shingles fixing).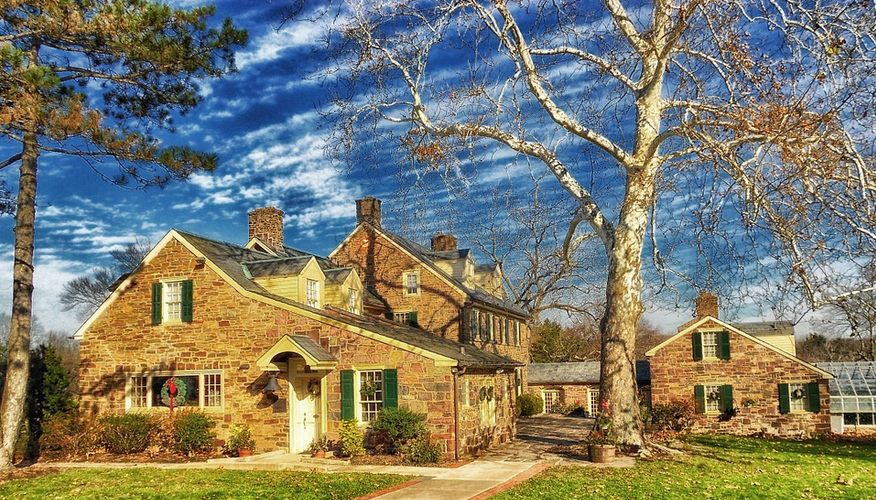 Tree Trimming Service Scam: How To Avoid
Never trust people who will just recommend themselves to you as home improvement specialists. Ask for their license if they are knocking on your door. Otherwise, always go with your acquaintances' recommendations. Legitimate contractors give written proposals.
Always hire somebody whose previous work you have seen. Never pay an upfront deposit to workers you don't know when they say they need money for the materials first. Proper workers have credit arrangements in place with building suppliers. The crooks will run away with your money.
There are some common phrases that questionable contractors use:
"I just happen to work in this neighborhood"
"This offer is only good for today."
"I can help you finance the project."
"I need cash up front."
"I have materials left over from my last job".
Tree Trimming Service Scam: How To Report
Make your family and friends aware of this scam by sharing it on social media using the buttons provided. You can also officially report the scammers to the Federal Trade Commission using the link below:
Report Scammers To The FTC Here
How to protect yourself more:

If you want to be the first to find out the most notorious scams every week, feel free to subscribe to the Scam Detector newsletter here. You'll receive periodical emails and we promise not to spam. Last but not least, use the Comments section below to expose other scammers.
---
Verify a website below
Are you just about to make a purchase online? See if the website is legit with our validator:
vldtr®
Searching:

Domain age, Alexa rank, HTTPS valid, Blacklisting, SSL certificates, Source code, Location, IP address, WOT Trustworthiness, Spam reports, Advanced technology, Privacy Policy, Terms of Use, Contact options

TOP 3 MUST-WATCH FRAUD PREVENTION VIDEOS
1. Top 5 Amazon Scams in 2023
2. Top 5 PayPal Scams in 2023
3. How To Spot a Scam Email in 2023
Selma Hrynchuk
Senior Editor at Scam Detector Media, Selma is a fraud prevention specialist with a wealth of experience in private investigations and collaborations with law enforcement. A captivating public speaker, Selma educates audiences about scams and personal safety. Through her insightful writing, she exposes criminals and shares essential tips for staying secure. Selma is a dedicated guardian against fraud, committed to unmasking deception and promoting integrity.