7 Mother's Day Scams in 2020 and Top 5 Gift Ideas
When you look for Mother's Day ideas or research where to buy flowers online, make sure you don't fall for the latest scams. The situation is especially more dangerous now, since this year we have a different kind of celebration, due to the COVID-19 pandemic. It is more restrictive now, with a lot of online activities and purchases, leading to many more scams to avoid – especially the autofill phishing trap, the Coronavirus Mask or the Air Purifier Sale Scam. But let's dive in.
As Mother's Day is the third most significant spending day of the year – after Christmas and Thanksgiving – scammers can't wait to showcase their creativity while preying on people's naivety. Below there are seven scams that are circulating these days, as well as a Top 5 Mother's Day gift ideas that you can trust (you'd love this back & neck massage chair):
1. Mother's Day Card and Flowers Delivery
This trick is one of the most notorious fraudulent moves that crooks can do. Both real and fake stores typically pull the Mother's Day Card and Flowers Delivery Scam. Let's take a look. Watch the video below to see in action the scam exposed:
Let's dive in a little more. The most bought item every Mother's Day is clearly a bouquet. Criminals set up fake online flower shops  — they look great! — then promote them with advertisements all over the Internet and charge victims who find the low price very attractive. Not to mention that there is a promised card in there, which is going to be delivered with your text of choice, so bonus! There are a couple of variations of the Mother's Day Card and Flowers Delivery Scam. In the first, the classic fraud, there are no flowers to be delivered, and several victims give their credit card numbers without proper research of the company.
The second variation of this scam comes from real companies that take online payments advertising small prices, but fill the final invoice with shipping charges that the consumer is not aware of (the card was actually extra money, although you thought was not). These additional fees bring the total cost to a sum higher than any other regular advertised deal. It is known as the Bait and Switch scheme.
How to avoid the Mother's Day Card and Flowers Delivery Scam:
In the first case, always research the seller. You don't buy flowers every day, so don't just jump into paying for the lowest price without doing your homework. Is it a legitimate business? If yes, look for reviews and testimonials.
However, don't believe the testimonials listed on their website. Visit an online forum or two, check their Better Business Bureau rating, and research their location. The Internet will give you all you need if you do it right. Don't fall for a phone conversation either – the scammers are good at that, too. We wish we could recommend one or two flowers shops here, but it all depends on where you live. We also have no control over the flower ads that appear on these page.
Let's move to the next Mother's Day scam.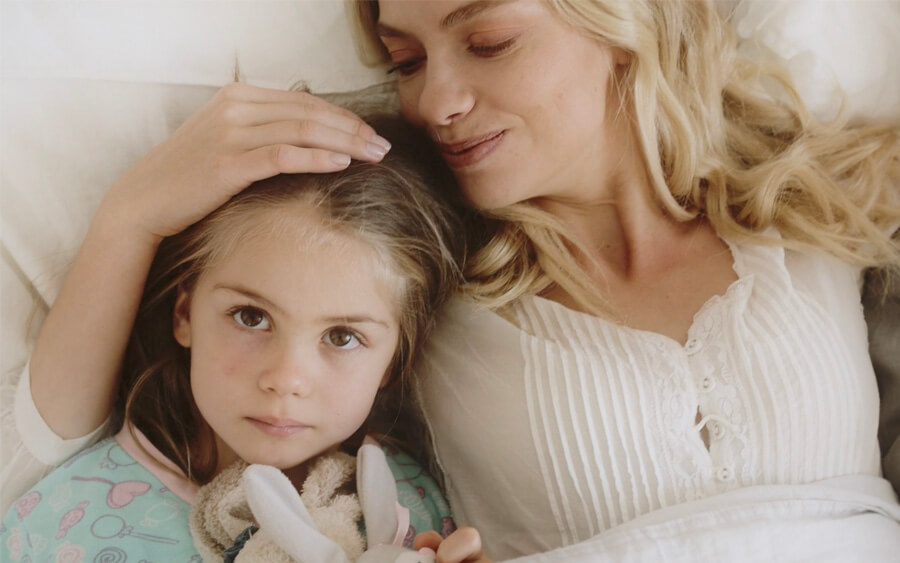 2. Mother's Day Shopping Trends
When it comes to inspiration, people typically go on Google and look for things such as "Mother's Day gifts" or "Mother's Day gift ideas". You probably do, too. However, scammers are well aware of the most desirable gift items by looking for the most sought-after keywords used on the Internet. Then they will do what they can to compromise the security of your computer. How?
The cyber-crooks build fake websites — in a similar fashion to the fake travel agencies —  containing the most desired items for sale; only they offer them at incredibly steep discounts. Once you make your purchase, you download malicious spyware onto your device, compromising it and possibly lead to identity theft, as well.
Alternatively, if they're not installing a virus on your device, crooks max out your credit card by 'selling' you inexistent products.
How to avoid:
Be sure your computer is always loaded with the latest malware protection. Be cautios of sites that have unsecured URL's. Also, plan to make your purchases on well-known online shopping sites to ensure your identity and the health of your computer.

3. Free Mother's Day eCards
With the advancement of technology, many people send ecards these days. As many mothers expect one from their children, many open their emails without taking a second look. Unfortunately, criminals know that, too.
These ecards, which contain malware, which will infect computers upon opening, are favorites amongst crooks. The malicious emails are usually tagged mostly with the subject line: "Your children sent you an ecard!"
How to avoid:
Do not open any emails that have that particular title subject – or tell your moms not to. If your kids send you an ecard, the subject line should be more like: "Peter (or whatever your son's name is) sent you an ecard", not "your children". Be also careful the other way around, if you decide to send an ecard to your mom. Use only reputable companies such as Smilebox, which lets you send free Mother's Day cards, personalized.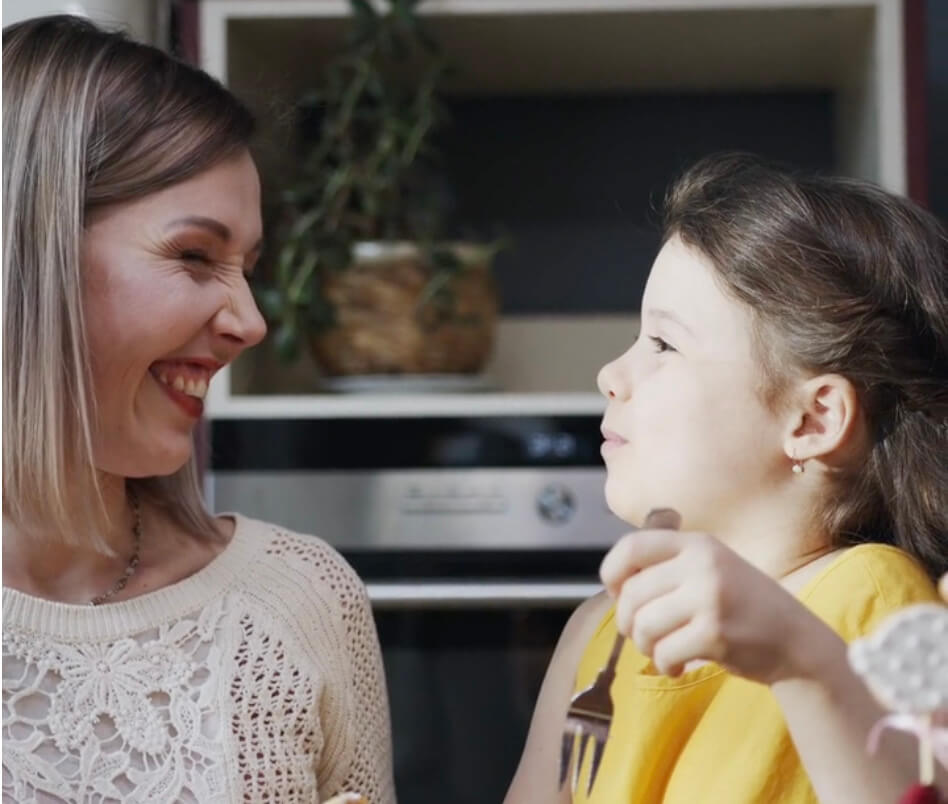 4. Fake Mother's Day Gift Cards
As the special day is rapidly approaching and people are trying to find the perfect gift, some prefer giving their old lady a Mother's Day gift card so that they can choose the ideal gift for themselves.
Scammers are also well aware of this growing trend and are utilizing social media to deliver their trap to unsuspecting shoppers. They offer 'free gift cards' from well-known retailers at unbelievably steep discounts through advertisements and posts on Facebook, Instagram, and Twitter. Once the victim has entered their information into the bogus database to get the fake gift card, the criminals have all the ammunition they need to steal identities.
The danger with these posts on social media is that people also share the "great deal" with their friends and families without knowing that their credit card is maxed out in just a few minutes.
How to avoid:
Use caution. Don't purchase gift cards from pop-up ads or messages on Instagram, Facebook, or Twitter. Always go to the website of the retailer from whom you are buying the card. By doing this, you know you are making a legitimate purchase and protecting your identity as well. Similar to the ecard fraud example, use only trustworthy companies for the gift card purchase.
5. Mother's Day on Twitter and Instagram
If you use Twitter as a means of communication, pay attention to this. Let's say you've just posted a tweet about a holiday gift you are trying to find (e.g., "Does anyone know where I could buy a head massage helmet?". Within minutes, you receive a direct message or are tagged by another user offering to sell you exactly the item you are looking for. This could easily be a sophisticated scam.
How to avoid:
Unless you know the person who has messaged or tagged you, think twice before accepting any offers. If you do decide to take a chance, never pay upfront for any item purchased this way. Remember, if something seems too good to be true, it most likely is.
6. Duplication of Known Websites
Cybercriminals will stop at nothing to try and obtain personal information from their victims. This fraudulent behavior includes the elaborate scheme of building complete copies of well-known sites, then sending emails promoting great deals. Once you have "shopped" on their site – for merchandise that never arrives – your credit cards have been compromised, and possibly your identity as well. Here is a list of scamming websites (read the comments in the article).
How to avoid:
Whenever shopping online, make sure you are using only secure sites, indicated by the https:// in their web address. If the address begins with http://, steer clear. This is an unsecured site, and your information could be compromised. However, even that could be a little risky, as sometimes scammers have 'secure' web passes.
7. Mother's Day Credit Card Scam
Oh yes, this too. Internet swindlers advertise pay-in-advance scams for Mother's Day personalized credit cards. These emails are sent through bulk spam and feature titles such as: "Special this Mother's Day: prequalified, super-low interest credit cards". Also, they offer loans if the victim pays a processing fee upfront. "Because we know and appreciate how hard you work as a mom," the fake ad says.
How to avoid:
Never believe pre-paid loan or credit card offers; they are simply not legitimate. No real lender is going to offer credit for an upfront fee. And always be wary of any offer that comes unsolicited to your email. This is a red flag that the offer is bogus.
Top 5 Mother's Day Gift Ideas
Now that you know some of the most notorious scams, what do you have in mind for your mom? If you still need some inspiration, five popular items have been flying off the Amazon stores this past week. They are rated by the seller's reputation, utility, and coolness and can be delivered to your door in the next 48 hours with Amazon Prime. Click on each product to see specs and prices:
1. Shiatsu Back & Neck Massager Cushion
This great item has three massage stiles: rolling, vibrating, and kneading. It also features a soothing heat function for relieving stress and muscle tension. Show your mom some love and appreciation for all her hard work. You can buy it HERE.
2. Custom Engraved Cutting Board
Oh, yes – she will see a "Thank you, MOM" every time she will be in the kitchen. The cutting board will have a personalized note on it, whatever you want to say. Reasonable price, great gift. You can buy it HERE.
3. Mother & Daughter Interlocking Necklace
This gift has been rated 5-stars by all purchasers. The necklace is made of 925 Sterling Silver that doesn't make your skin green or red. The chain is dainty but strong. The manufacturer will replace it if needed. A sweet, stylish accessory that shows you care. You can buy it HERE.
4. Aromatherapy Oil Diffuser Air Humidifier
This gift comes as a very cool shape, and it also changes seven colors. It's the perfect combination of modern elements and natural decoration. With just 3-5 drops of your favorite 100% natural essential oil in 100 ml of water, your mom's room will be filled with a pleasant aroma helping her relax. You can buy it HERE.
5. HXZZ Natural Topaz Necklace
Ladies love necklaces. This one is one of the most popular gifts this year, as it's 925 Sterling Silver (plated with 18K white gold). It comes with a beautiful gift box. GEM stone is a natural topaz (8*10mm). You can buy it HERE.
Mother's Day Scams: How To Report Them
Warn your family and friends about these 7 Mother's Day scams by sharing this article on social media using the buttons provided. You can also officially report the scammers to the Federal Trade Commission using the link below:
How To Prevent Identity Theft and More

If you want to be the first to find out the most notorious scams every week, feel free to subscribe to the Scam Detector newsletter here. You'll receive periodic emails – we promise not to spam. Meanwhile, educate yourself with some other fraud-related articles right under this paragraph, so that you can protect yourself in many other aspects and niches. Last but not least, use the Comments section below to expose other scammers.
Here are some must-reads for the end:
---
Verify a website below
Are you just about to make a purchase online? See if the website is legit with our validator:
vldtr®
Searching:

Domain age, Alexa rank, HTTPS valid, Blacklisting, SSL certificates, Source code, Location, IP address, WOT Trustworthiness, Spam reports, Advanced technology, Privacy Policy, Terms of Use, Contact options

TOP 3 MUST-WATCH FRAUD PREVENTION VIDEOS
1. Top 5 Amazon Scams in 2023
2. Top 5 PayPal Scams in 2023
3. How To Spot a Scam Email in 2023
Selma Hrynchuk
Senior Editor at Scam Detector Media, Selma is a fraud prevention specialist with a wealth of experience in private investigations and collaborations with law enforcement. A captivating public speaker, Selma educates audiences about scams and personal safety. Through her insightful writing, she exposes criminals and shares essential tips for staying secure. Selma is a dedicated guardian against fraud, committed to unmasking deception and promoting integrity.