Recall Glitter iPhone Case Scam: How It Works
Whenever a major manufacturer recalls faulty products – such as the Samsung Note 7 or the Toyota cars – toll-free numbers are set up for customers to call and proceed with their claim. Nowadays, the latest item in the discussion is the liquid glitter iPhone case, sold on Amazon, as well as in the Nordstrom Rack and Victoria's Secret stores.
MixBin Electronics has just announced a recall of nearly 275,000 glitter phone cases after reports that liquid was leaking from them and causing burns and skin irritation.
The cases, made for the iPhone 6, 6s and 7, contain liquid and glitter floating in a plastic cover, which can seep out if the plastic cracks. The recall was issued after 24 worldwide reports — 19 of which came from the United States — were filed of skin irritation or chemical burns.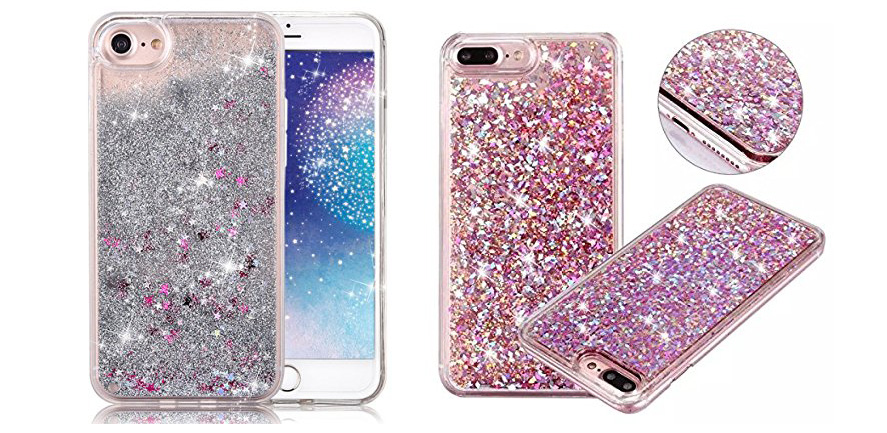 According to the United States Consumer Product Safety Commission, one consumer has permanent scarring as a result, and another reported swelling to her leg, face, neck, chest, upper body and hands.
Unfortunately, scammers took advantage of the situation victimizing people all over the world these days, especially young ladies.
How does the scam work? Simply through the Premium Line trick. What's what?
Watch the video below to see in action how this sneaky premium line works:
How Premium Rate Numbers Work Video
What scammers do is set up phone numbers very similar to the manufacturers' (such as 1-888 instead 1-800). Even worse, they create brand new premium lines like the ones exposed in the video above and advertise them on social media as the official "recall phone number to call" to claim your refund.
They are then held in line for a long time, without realizing they are being charged a fortune by the minute.
How To Find Out If Your iPhone Case Is Affected
You should check with the Consumer Product Safety Commissions to see if your phone case is affected, using the link below:
Find Out If Your Case Is Affected Here
Consumers with this case should stop using it immediately and contact MixBin Electronics for a full refund. MixBin Electronics can be reached toll-free at 855-215-4935 from 8 a.m. to 5 p.m. ET Monday through Friday.
Recall Glitter iPhone Case Scam: How To Report
Make your family and friends aware of this scam by sharing it on social media using the buttons provided. You can also officially report the scammers to the Federal Trade Commission using the link below:
Report Scammers To The Federal Trade Commission Here
How To Protect Yourself More

If you want to be the first to find out the most notorious scams every week, feel free to subscribe to the Scam Detector newsletter here. You'll receive periodical emails and we promise not to spam. Last but not least, use the Comments section below to expose other scammers.
Related Articles and Pages:
Low Interest Rate Credit Cards Scam

Medical Alert Systems For Seniors Scam

National Do Not Call Registry Scam

How To Hack Email Without Password Scam

Cell Phone Radiation Protection Scam

Medical Coverage And Benefits Scam

Frequent Flyer Miles And Points Scam

---
Verify a website below
Are you just about to make a purchase online? See if the website is legit with our validator:
vldtr®
Searching:

Domain age, Alexa rank, HTTPS valid, Blacklisting, SSL certificates, Source code, Location, IP address, WOT Trustworthiness, Spam reports, Advanced technology, Privacy Policy, Terms of Use, Contact options

TOP 3 MUST-WATCH FRAUD PREVENTION VIDEOS
1. Top 5 Amazon Scams in 2023
2. Top 5 PayPal Scams in 2023
3. How To Spot a Scam Email in 2023