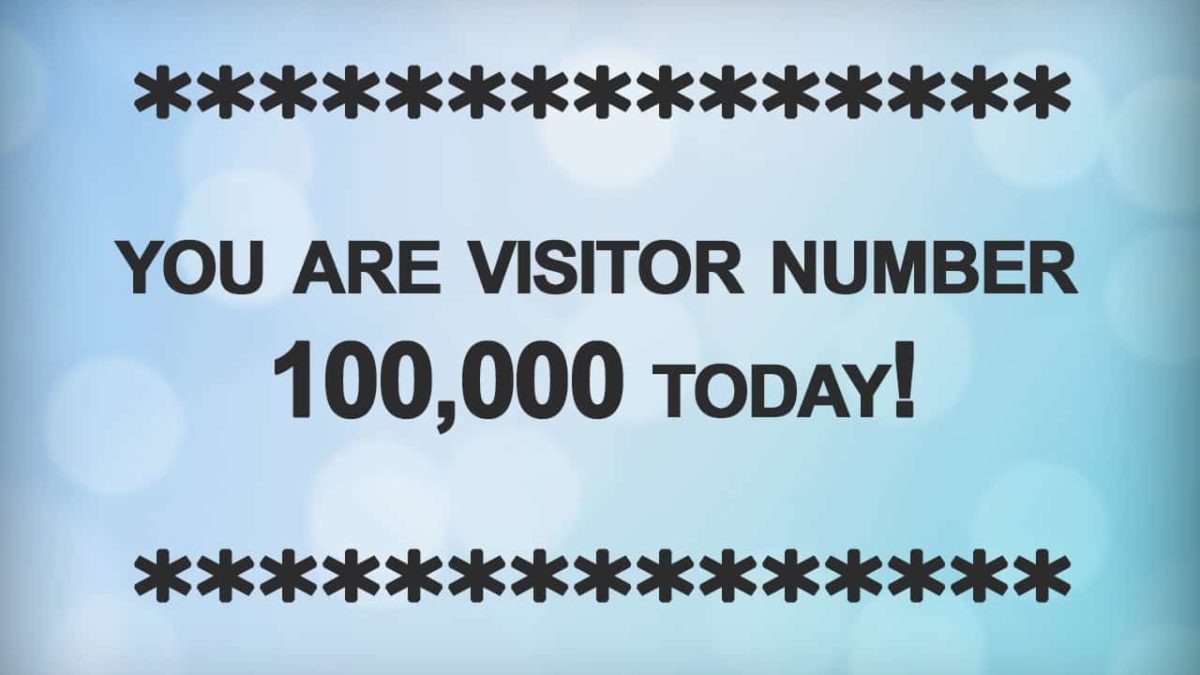 IP Winner Scam: How It Works
(with video below) You're on a social networking site checking out what's new with your friends when a pop-up ad informs you that you were selected as a winner of a free X-Box 360 or a gift card! It tells you that you were visitor number 100,000 or had a lucky IP Address. You click on the ad, fill out the form and you're ready to receive your prize. How does the scam work?
Watch the video below to see the IP Winner Survey scam exposed:
IP Gift Card Winner Scam Video
In the first variation of the scam, as you've seen in the video above, you are required to take an online survey. Scammers just collect affiliate marketing fees from sending people like you to those pages, to take surveys. Of course, you won't receive your prize either.
In the second variation of the scam, the site informs you that as soon as you pay the $7.99 shipping, the item is yours!
You don't even hesitate to type in your credit card number, as you're already planning which weapon you will use to cut up virtual zombies. Unfortunately, the "shipping" charge ends up being a little more than you thought. Oh, and the X-Box 360 isn't coming.
Another variation is that if you want to receive the prize, you will need to subscribe to a few magazines, for a discounted price. When you get your credit card bill, you will be charged for these subscriptions, either as one-time fees or on a monthly basis, but again, no X-Box.
IP Winner Scam: How To Avoid
This scam is so 2001. Remember that very few thing are free on the Internet. You will end up paying one way or another. One more thing to note is that if you win a prize, you generally shouldn't have to pay anything for that prize.
Be also aware of bogus IP address surveys as well as other IP Address Scams.
If you really are looking into earning money online, use only legitimate companies, such as  Swagbucks.com, which is the world's largest free online rewards program. You get paid by doing things online which you might do anyway, such as searching the web, discover products, take surveys, watch videos, or play games. You can also get free iTunes and Amazon cards. The company has an A+ rating with the Better Business Bureau. You can register for free HERE.
IP Winner Scam: How To Report
Make your family and friends aware of the IP winner scam by sharing it on social media using the buttons provided. You can also officially report the scammers to the Federal Trade Commission using the link below:
Report Scammers To The FTC Here
---
Verify a website below
Are you just about to make a purchase online? See if the website is legit with our validator:
vldtr®
Searching: Domain age, Alexa rank, HTTPS valid, Blacklisting, SSL certificates, Source code, Location, IP address, WOT Trustworthiness, Spam reports, Advanced technology, Privacy Policy, Terms of Use, Contact options

THE MOST INSPIRATIONAL THING YOU WILL SEE TODAY - WATCH BELOW
TOP 4 MUST-WATCH FRAUD PREVENTION VIDEOS
1. Top 5 Amazon Scams in 2021
2. Top 5 PayPal Scams in 2021
3. Top 6 Instagram Scams in 2021
4. Fake COVID-19 Vaccine