Game Tester Job Scam: How It Works
Are you looking at work from home jobs and how to become a videogame tester? Don't fall for the Make Money Fast scam, aka Game Tester Jobs trick or How To Make Money From Home scam. They usually happen when the well-known consoles — such as like XBOX Series X — are about to be released on the market. Let's take a look and imagine a scenario (here is some Steam card scams).
You've been asked before to choose between your partner and your video games — and you've chosen video games, at least once. As you're flipping through the paper between marathon gaming sessions, you come across an ad from companies looking for new game testers. Titles like Video game tester, Beta testing jobs, or Game testing jobs will definitely catch your attention.
It would mean you get to do what you love and get paid for it – unbelievable pay, too. The ads promise the tester between $70-$150/hour.
You also get to try out games before they are even released – talk about a dream come true! All you need to do is fork over a one-time fee, and you'll be gaming for a living–or so you think. When they don't call after mailing in the payment, you know you've been duped.
Beware of the Bogus XBOX Series X Giveaway
In a different variation of the scam, the subject is an XBOX Series X give-away. Criminals set up Facebook pages claiming to be from Microsoft. "Microsoft needs testers for the upcoming Xbox Series X, which will be release during holidays 2020. You will get to keep the Xbox Series X after you've tested it.", claims the page.
Clicking on the link will not only create a spammy campaign on your friends' walls, but you might even get malware on your computer.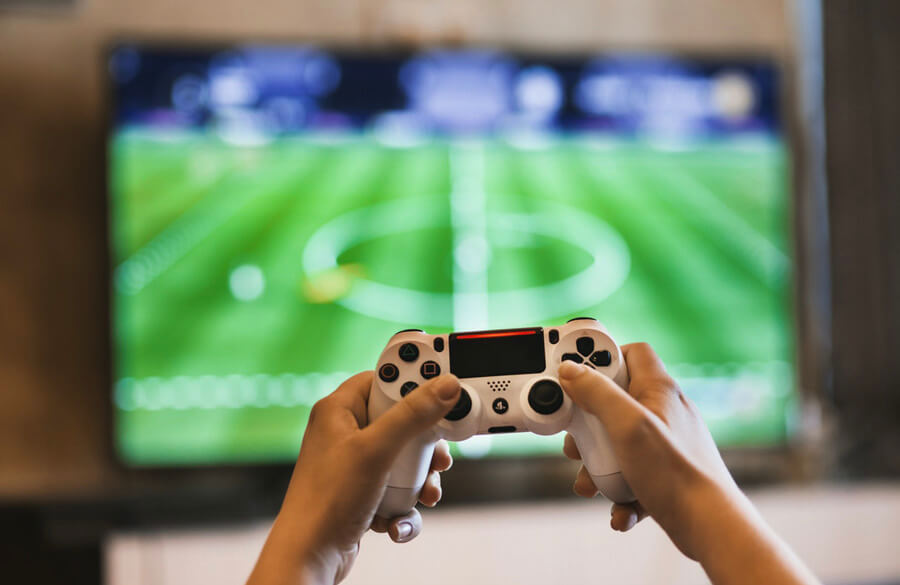 Game Tester Job Scam: How To Avoid
Yes, it's true there are companies out there who do have the budget for game testers. But the pay will be minimal, usually $9 to $10/hour. It also helps to do a bit of research on the company so you know whether it's a dream come true, or just a dream. Always do your research and work only for legitimate employers.
If you are looking for a job and seek to make some money online until you find the next ideal job, you have the option of joining Swagbucks.com, which is the world's largest free online rewards program. You get paid by doing things online which you might do anyway, such as searching the web, discover products, take surveys, watch videos, or play games. You can also get free iTunes and Amazon cards. The company has an A+ rating with the Better Business Bureau. You can register for free HERE.
On the other hand, if you are really into this hobby, watch the video below to see the Top 10 tips for getting into the video game industry:
Last but not least, beware of other gaming-related schemes such as the Epic Loot Settlement Scam.
Fake Video Game Tester Jobs: How To Report a Scammer
Make your family and friends aware of the fake video game tester jobs by sharing this article on social media using the buttons provided. You can also officially report the scammers to the Federal Trade Commission using the link below:
How to protect yourself more:

If you want to be the first to find out the most notorious scams every week, feel free to subscribe to the Scam Detector newsletter here. You will receive periodical emails and we promise not to spam. Last but not least, use the Comments section below to expose other scammers.
Related articles and pages:

Full List of Employment Tips and Scams

Get Paid To Write Reviews Scam

---
Verify a website below
Are you just about to make a purchase online? See if the website is legit with our validator:
vldtr®
Searching:

Domain age, Alexa rank, HTTPS valid, Blacklisting, SSL certificates, Source code, Location, IP address, WOT Trustworthiness, Spam reports, Advanced technology, Privacy Policy, Terms of Use, Contact options

TOP 3 MUST-WATCH FRAUD PREVENTION VIDEOS
1. Top 5 Amazon Scams in 2023
2. Top 5 PayPal Scams in 2023
3. How To Spot a Scam Email in 2023
Selma Hrynchuk
Senior Editor at Scam Detector Media, Selma is a fraud prevention specialist with a wealth of experience in private investigations and collaborations with law enforcement. A captivating public speaker, Selma educates audiences about scams and personal safety. Through her insightful writing, she exposes criminals and shares essential tips for staying secure. Selma is a dedicated guardian against fraud, committed to unmasking deception and promoting integrity.