Emergency Garage Door Repair Scam: How It Works
(with video below)
The garage door remotes and their technology have become more sophisticated over time. This month, one of the biggest scams out there is the Emergency Garage Door Repair scam. Unfortunately, hundreds of people are victimized daily, as this scam is increasing everywhere, whether you live in the US, Canada, Australia, or in the United Kingdom. How does the scam work?
Watch the shocking video below to see in action the Emergency Garage Door Repair scam exposed:
Emergency Garage Door Repair Scam

Your garage door is no longer working. It could be anything from the following issues: the electric eye has knocked out of alignment, the Lock button is on, the chain is broken, the motor is burned out, the remote control went bad. The first two issues are easy to adjust and obviously don't require a technician to come and fix the garage door.
However, since you don't know what the issue is, you decide to look online to find a specialist. After you spot a great Craigslist ad with tag lines such as "Garage door repair" or "Garage door replacement", you call the man.
He comes over, and after a good look around he informs you that the motor is broken, and you need a full new garage door system. In reality, the electronic eye is off-alignment, and all it needs is a little push.
Not knowing any better, a victim would pay over $400 to replace a perfectly working garage door system. All the technicians needed to do was a 30-second job, for which he should have been paid only up to $75.
On the other hand, some of these questionable characters don't even have a proper business license.
Emergency Garage Door Repair Scam: How To Avoid
Along with many other issues related to home improvement, this scam is another 'Bait and Switch' scheme. Small price advertised, entirely different service once you're hooked. Always do some research online when you're about to hire a local technician.
Read reviews for garage door openers and companies – if it's a reputable business, it shouldn't be hard to figure out the quality of work. Tell the contractor over the phone to bring it over when they come. The 24-hour garage door repair services are great to have since the garage won't stay open overnight, but you need to do your diligence.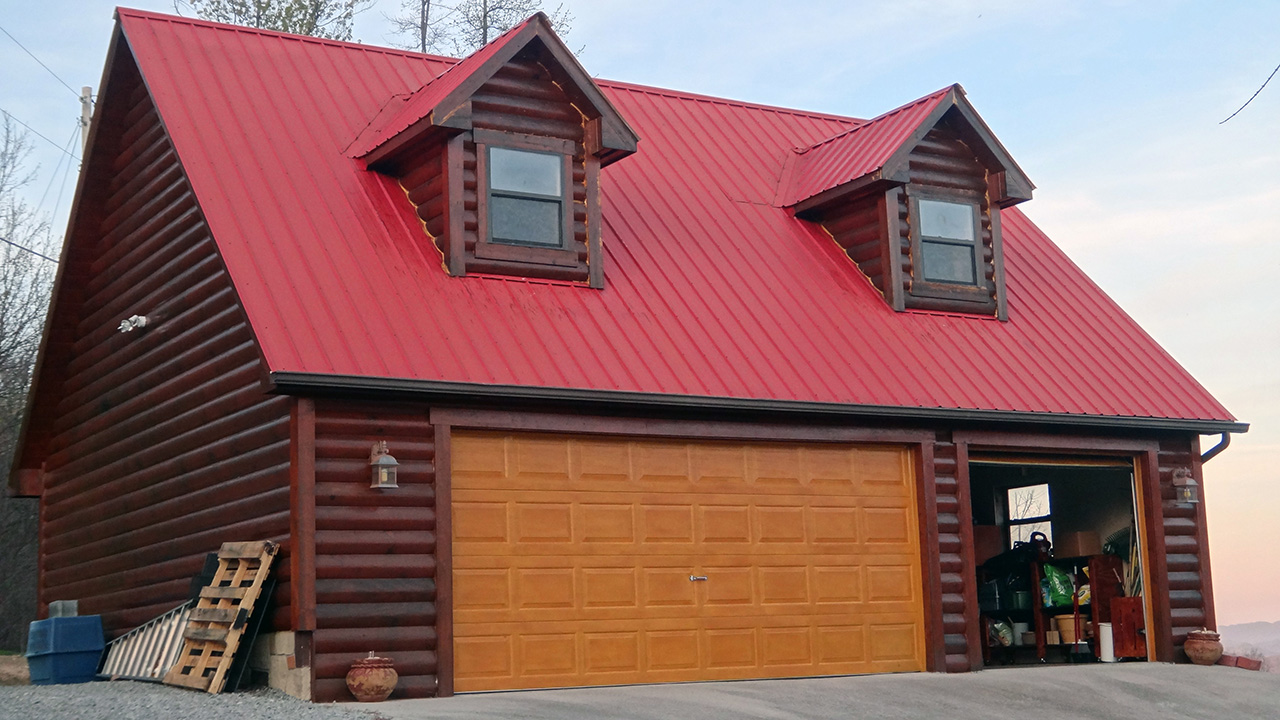 For the emergency garage door repair job choose to the right fit. Select a company that is licensed, bonded and insured. "Bonded" means that you are financially protected if the job is done poorly or left unfinished. Insurance, on the other hand, covers their liability while on duty. For example, if they injure themselves while working, their company's insurance will be able to cover any claims, and you won't be held liable.
Take a look the company's car. Garage door technicians are required to use a company vehicle, so make sure the car has decals for the business and contact information on it.
Make sure to get everything in writing. Get a written contract that specifies the price, labor, and time frame of the job before authorizing any work to begin. Never sign anything unless you have thoroughly read all paperwork and are aware of any warranties or guarantees.
Last, but not least, all the payments should be made to the company, not the technician. Be leery of garage door repair technicians asking for money upfront, especially in cash. Never pay for the job in advance.
On the other hand, let's assume you do get a new garage door system. A well-known trick used by questionable businesses on parts is the "Lifetime Guarantee" for garage door springs.
Some of these companies will install cheap springs that hold a very short life. These springs will naturally break soon. When they do, the company will replace it free, but the trick is they charge a very high service fee for the replacement service. While some manufacturers will offer a lifetime warranty on some garage door parts, springs are usually not covered.
Some manufacturers will offer a lifetime warranty on certain garage door models. Some offer a lifetime warranty on the garage door's finish and hardware on select models. Most lower-end garage doors will be limited to short warranty if any.
If you have reservations about the lifetime warranty that the technician is offering you can look up the warranty on the manufacturers' website.
Emergency Garage Door Repair Scam: How To Report
Make your family and friends aware of this scam by sharing it on social media using the buttons provided. You can also officially report the scammers to the Federal Trade Commission using the link below:
How to protect yourself more:

If you want to be the first to find out the most notorious scams every week, feel free to subscribe to the Scam Detector newsletter here. You'll receive periodical emails and we promise not to spam. Last but not least, use the Comments section below to expose other scammers.
Related Articles and Pages:
Full List of Face To Face Scams

Solar Panels For Your Home Scam
Emergency Locksmith Services/ 24 Hour Locksmith Scam

Water Heater Repair Emergency Plumbing Service

Heating and Air Conditioning Repairs Services Scam

Cheap Home Security Systems Scam

Low Interest Rate Credit Cards Scam

---
Verify a website below
Are you just about to make a purchase online? See if the website is legit with our validator:
vldtr®
Searching:

Domain age, Alexa rank, HTTPS valid, Blacklisting, SSL certificates, Source code, Location, IP address, WOT Trustworthiness, Spam reports, Advanced technology, Privacy Policy, Terms of Use, Contact options

TOP 3 MUST-WATCH FRAUD PREVENTION VIDEOS
1. Top 5 Amazon Scams in 2023
2. Top 5 PayPal Scams in 2023
3. How To Spot a Scam Email in 2023
Selma Hrynchuk
Selma is a fraud prevention specialist renowned for her expertise in private eye investigations and a remarkable partnership with law enforcement agencies. Beyond her investigative triumphs, her public speaking engagements and written works have empowered countless individuals to protect themselves and stay ahead of deceptive schemes. Selma's legacy shines as a tenacious agent of change, unyielding in her commitment to battling fraud and ensuring a safer world for all.