Donate Car To Charity Fraud: How It Works
(with video below)
Donate a car to charity but avoid crooks. They're back at it. This year, one of the biggest scams around is the Donate Car to Charity or Car Donation Tax Deduction scam. Let's take a look.
Your old car is still running fine, but you consider getting a new one. The old vehicle is not really worth much anymore, and you decide to donate it to a charity, especially since you are offered a charitable tax receipt in exchange. All you need is to find out where to donate a car and charities that accept car donations. However, the most important thing is to know how to do it.
Watch the video below to see tips and to find out how to donate your car for tax credit:
Car Donations For Charity Tips Video
How does the scam work? By law, a percentage of the sale of the cars donated should go towards charitable programs. Unfortunately, many recipients of the vehicles give away very low percentages, sometimes only 1% – keeping the rest!
The scam is also prevalent when it comes to the ads that offer to help you make a car donation to charity for tax credit. Often, these are middle-men who give only a fraction of the car donation worth to the charity.
In the United States, these middle-men are not required by the
IRS
to contribute a certain amount of the auto's proceeds to a charity. The amount the charity receives from a car donation is the result of a negotiation.
However, this scam could occur when you donate in Canada, Australia, or the United Kingdom as well.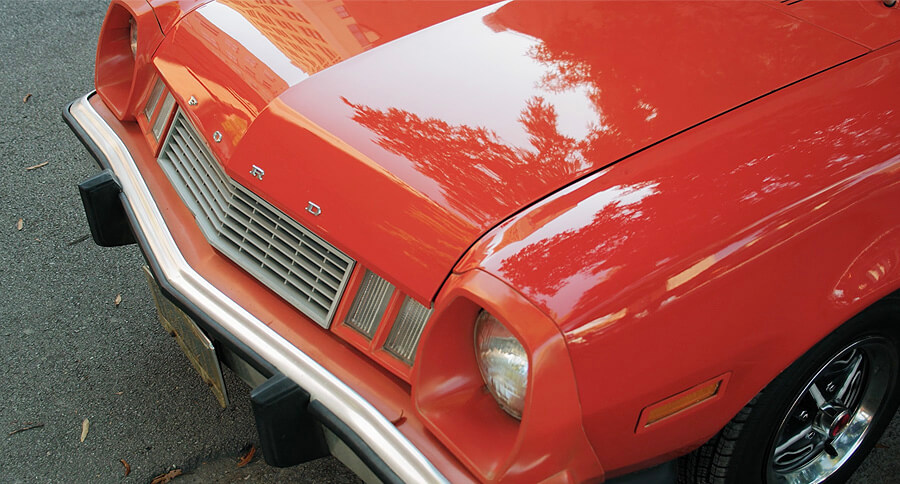 Donate Car To Charity Fraud: How To Avoid
How to donate your car for tax credit? You should consider a few things before giving your vehicle. Check with your local Better Business Bureau to make sure the charity is reputable. Always avoid the middleman.
Research well the place where to donate a car in your city. Also, inquire what percentage of the vehicle's sales go directly to the charity and sign the vehicle's title directly to the charitable organization.
Don't be shy to ask how the funds from the donated vehicle will be used.
Look for a charitable organization in your area. If you are a US citizen, make sure that the charity you choose for your car donation is a 501(c)(3) organization. These are the only nonprofit groups that can provide a tax deduction. Last but not least, try to deliver the car yourself – don't let anyone come and pick it up, except if they are legitimate organizations (we talk about it below).
Charities That Accept Car Donations Directly
There are several good organization to donate to. There are some charities that accept car donations directly, but beware of online traps. You just need to find the best car donations program in your town. Whether you think about the Salvation Army, Wounded Warrior, SPCA car donation, the Kidney Foundation, the Humane Society, veteran groups, any children organization, or even if you consider to donate a car to church, do an extreme homework.
The same concept applies if you consider donating your motorcycle or boat. Many people look first for how much tax deduction for car donation they would get, ignoring to do diligence on the recipient. Many legitimate charities that accept car donations, just do your homework well.
Donate Car To Charity Fraud: How To Report
You can report a Car Donation Tax Deduction scammer in your area using the link below:
Report a Car Donation Scammer HERE
What About The Car Donation Tax Deduction?
The deduction for donating a car is based on the fair market value of that vehicle. Let's explain. You can get fair market value in several different ways. The most common one is going on the Internet and look at specialty web sites that allow you to put in vehicle's details: year, condition, etc.
The donation is based on a list that the IRS has featuring organizations that are qualified as donors. However, churches, temples, mosques, governments, or government agencies don't have to be on that list as a qualified organization to donate to. However, most of the time, people are giving the vehicle to groups like the ones above.
To get the benefit from donating a vehicle, you have to itemize your taxes on your tax return. Itemize rather than making the standard deduction; otherwise it's not even worth giving. You'd be better off selling it if it's a low-class vehicle.
You need to be honest about the fair market value of that vehicle because the IRS will look for supporting documentation on how you came up with the fair market value. Make sure you'd be in as close as to perfect on that amount.
Don't always go with the highest fair market value. What a lot of people do when putting in the vehicle's information is lying that the car is in a better condition than it actually is. You need to find value somewhere in the middle.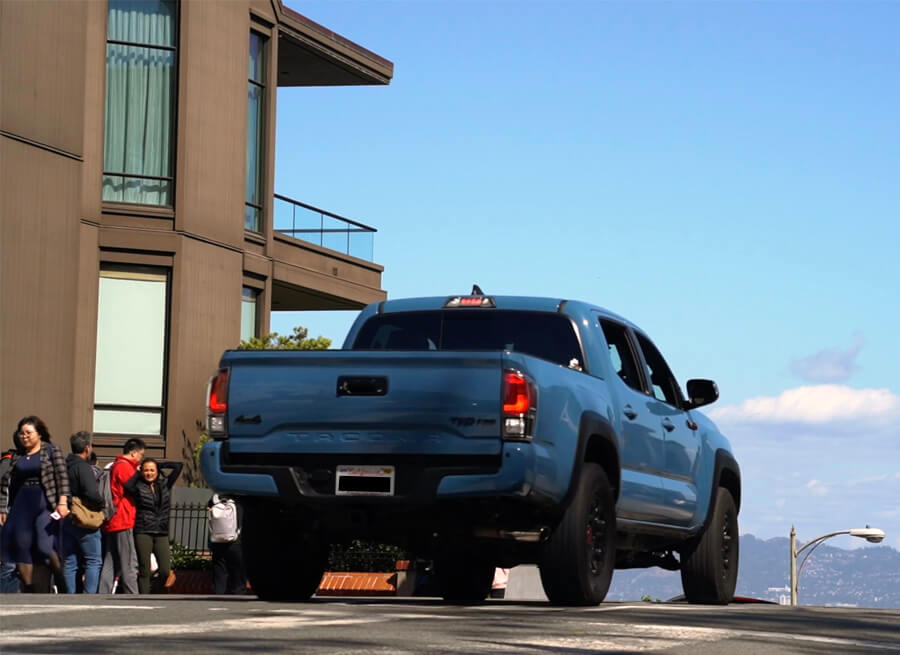 Since you're donating your vehicle, it's probably in poor condition, so make sure that you put that into the description, regardless of the vehicle donation program. You have to document that donation, and with the documenting, you need to make sure you're getting a receipt from the place you're donating to.
On that receipt, you need to have a date, the amount, the address, and a phone number of the contact person. If the IRS audits you, it's going to need all of that. Otherwise, they do have the right to exclude the donation. IRS Publication 4302 provides details from all the rules and regulations with donating a car.
You can also use an online calculator for any car donation. This will allow you to put in your donation and see how it's going to affect your taxes and refund. If you're donating a car that has a value of more than $5,000, you're going to have to fill out form 8283. Here you're going to put the name of the organization that you donate the vehicle to, with a description. It's going to have all the dates: date of acquisition, how you acquired it, how you came up with the fair market value, etc.
When you do your taxes online is automatically going to attach this form to your regular 1040 that you submit to the IRS. It's going to ask you a series of questions about the donation. The publication that the IRS provides has a lot of small details about donating. If you're donating quite a bit, this is something you're going to wanna understand to make sure you're following all the rules and guidelines.
Last but not least, if you want to donate a car to the Salvation Army or Wounded Warrior, how do you go about it? You can do this in a few simple steps. Let's take a look at both below.
Salvation Army Car Donation
If you are interested in a Salvation Army car donation, visit their official website first. The donation process is going to vary depending on where you are and the Salvation Army center that you're affiliated with. When you are on their site, you can input your zip code to find out more information about the whole process. It's also possible to get in contact with them at 1-800-SA-TRUCK (1-800-728-7825) to kick off the entire donation process.
The Salvation Army in the United States is divided into four different regions, namely, western, eastern, central, and southern states. The tax requirements and information for each area vary. If any loan deals are pending on the car, it will have to be paid off before it can be offered up for a donation. Ask SA about it. Let's continue.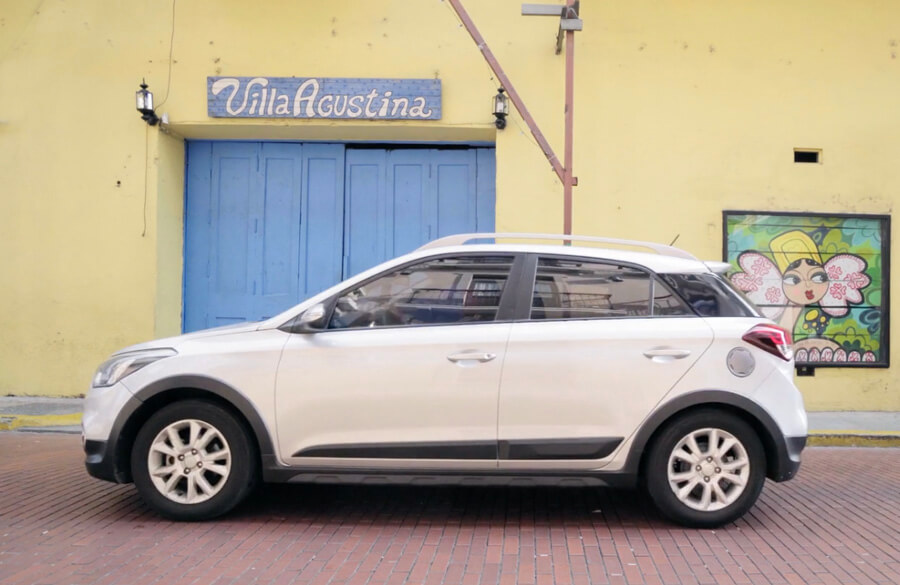 Fill in vital credentials/information about the car, such as:
The name of the car's manufacturer, model, production year, and color.
The vehicle identification number (VIN) for the car in question. This is located at the bottom of the windshield at the driver's side.
A valid license plate number.
A valid address registered to the car.
Salvation Army is going to pick up the car from your location to save you some time and the trouble of driving around. Car owners can always decide on the time of the pickup when they are arranging the donation process on the SA official website, or via a phone call. You're also free to state any special notes related to the car when arranging the pickup.
Although this may seem obvious, car owners are also to provide their name and phone number. For transparency reasons, the Salvation Army will use this information for verification and contact you in case they need to find out any more information about you or the car. This is usually necessary to handle any complications about the pickup and car. The SA will get in contact with you within three business days to arrange the pickup.
It may be a good idea to clean up and the car before you give it away. When you hand over the keys, you will need to sign the necessary documents and answer any questions which the SA staff may have for you. After the whole pickup process has been completed, you will get a receipt that you can use to earn yourself a tax deduction. Any other additional information related to your taxes will be sent to you via mail as soon as the vehicle is sold. It's important that you write down the car's odometer reading when SA comes for the pickup. This reading is vital to claim your tax deduction.
How do you get your tax donation after donating to The Salvation Army? There are a few steps to follow here.
A. The IRS takes charge of vehicle donations to ensure that donors earn their tax deduction and save themselves from fraud. Regulations about car donations to the SA changed regularly, i.e., annually. It's possible to find updated information about the contributions on the IRS website. It's also possible to do through regulations on car donations on the IRS publication "Donor's Guide to Vehicle Donation." The SA has also published a legal memorandum with information on tax exemptions. In recent times, you can only list deductions of items such as car donations on Schedule A of IRS Form 1040. To deal with your questions or find out any more information about getting a deduction on your car donation, get in contact with a tax advisor.
B. Take note that your tax benefit is dependent on the amount which the SA can sell your car for. Cars in decent condition are usually sold via a monthly auction on the SA online car auction, and they'll surely get you the best price for the vehicle. Upon the sale of the car, you'll receive a mail with details required for tax purposes.
C. For vehicles that are not operable, the Salvation Army will pick it up and mail you details about its salvage price within the next 30 days.
D. A tax deduction will only be receivable on the amount in which the Salvation Army actually sells the car. In some instances, you may be able to earn something similar to the market value for the vehicle. An example of this would be when the Salvation Army makes repairs or specific critical changes to the car before finally making the sale.
E. Get the IRS form 1098-C, as this form is vital to earning your deduction. It's possible to get the 1098-C on the IRS website, an automated tax preparation software program, or a tax advisor. The entire process will require four copies of the 1098-C; a copy gets sent to the IRS, one is sent to your records, one to the done (The Salvation Army), and you'll get the final copy. You'll find detailed instructions about the tax deduction process in this form. Go through all of them and make sure that you completely understand the whole process. In case of any questions, get in contact with a preparer or a tax advisor.
F. Finish up your 1098-C form and make it a part of your tax return. If you've employed the services of a third-party preparer or automated tax preparation software, the form submission will be handled for you. If you manage your tax forms by yourself, make sure to include the completed 1098-C form with the tax return for the year of the donation. To complete the form, you'll need to input the following information:
The manufacturer's name, model, year of manufacture, VIN, and the odometer reading for the car that's been donated.
The sales value of the car will be sent to you by the Salvation Army.
The date of the sale. This information will be sent to you by the Salvation Army.
A statement on how the car was used for charity. The Salvation Army will usually provide this information, and you can get in contact with them to answer all of your questions.
Wounded Warrior Car Donation
This is a simple process if you live in the United States. All you have to do is click the donate button on the Cars2Charities website or place a call to 855-520-2100. Once this is done, the organization will get in contact with you within 24-48 hours. They handle everything for you at no cost, even if your car doesn't work, you changed your name, you can't find the title or the registration has expired.
Cars2Charities handles vehicle donations in 50 states and tries to help you get the most value from your car.
How To Protect Yourself More

If you want to be the first to find out the most notorious scams every week, feel free to subscribe to the Scam Detector newsletter here. You'll receive periodical emails and we promise not to spam. Last but not least, use the Comments section below to expose other scammers.
Recommended Reads
Facebook Customer Service Number Scam
How Scammers Hack Into Your Facebook Account
---
Verify a website below
Are you just about to make a purchase online? See if the website is legit with our validator:
vldtr®
Searching:

Domain age, Alexa rank, HTTPS valid, Blacklisting, SSL certificates, Source code, Location, IP address, WOT Trustworthiness, Spam reports, Advanced technology, Privacy Policy, Terms of Use, Contact options

TOP 3 MUST-WATCH FRAUD PREVENTION VIDEOS
1. Top 5 Amazon Scams in 2023
2. Top 5 PayPal Scams in 2023
3. How To Spot a Scam Email in 2023
Selma Hrynchuk
Senior Editor at Scam Detector Media, Selma is a fraud prevention specialist with a wealth of experience in private investigations and collaborations with law enforcement. A captivating public speaker, Selma educates audiences about scams and personal safety. Through her insightful writing, she exposes criminals and shares essential tips for staying secure. Selma is a dedicated guardian against fraud, committed to unmasking deception and promoting integrity.