CARES Act: How The Paycheck Protection Program Scam Works
Did you receive a phone call or email from somebody claiming to be from the CARES Act and offering a grant or any other sort of benefit for your business? In this article, you will learn how the scam works, how to avoid it, and how to report it.
The Coronavirus Aid, Relief, and Economic Security (CARES) was signed into law on March 27, 2020. It commits to provide fast and direct economic assistance for American workers, families, and small businesses, and preserve the unemployment level low for the national industries. The CARES Act's Paycheck Protection Program (PPP loan) directs banks to provide funds to small businesses to use for payroll and rent.
Those loans will then be forgiven and funded by the Small Business Administration, with the condition that companies maintain their number of full-time employees through June 30, 2020.
Below there is a screenshot of the U.S. Department of the Treasury. How does the scam work?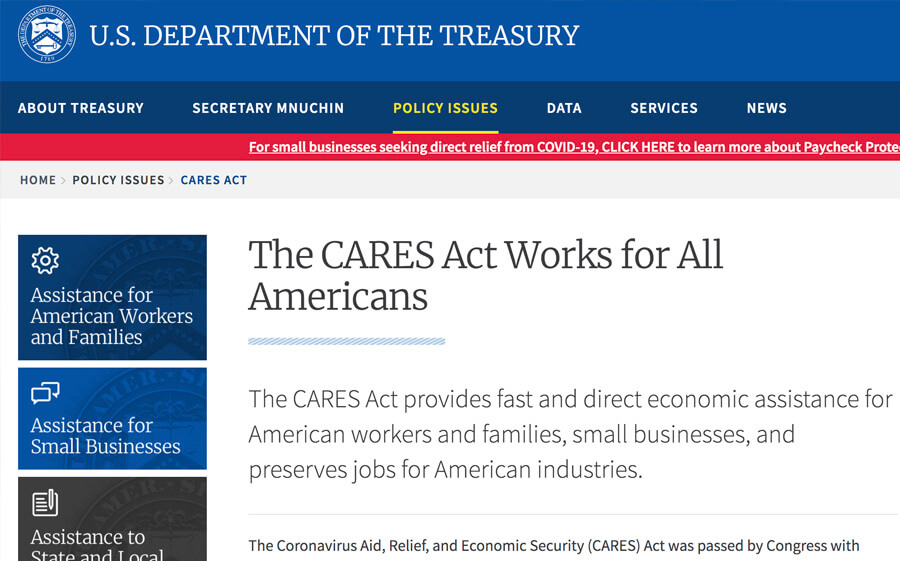 Scammers have taken the general information (in the screenshot above) and started to contact random people and business owners via phone or email, claiming to be working for the CARES Act. They inform the victims that they qualify for a grant coming from the stimulus. As many business owners have applied for the relief fund, there is no surprise that a big group of them fall victim to these fraudulent calls. But what's the actual scam?
Callers using official verbiage from the bill and require the 'recipient' to pay a small administration fee to receive the money. The amount could vary depending on how much the scammers feels he can get. They also ask for this 'tax' to be paid through Western Union, MoneyGram, or even CashApp, which should be your first red flag.
Alternatively, once they get your trust, scammers may ask for your bank account for direct deposit, as well as require details about your grant/loan application, mortgage payments, tax return, or any additional funding you may be interested in. "Your PPP application has been received, but to process it successfully, we need to verify your identity. If you could provide us these details, we could proceed with the payment of our emergency grants very soon", they may say on the phone.
To be more convincing, crooks redirect the victims to the CARES Act's official website and don't hesitate even to impersonate a government official – typically an Inspector General – that appears on the same page! The CARES Act website features tabs for the Office of Inspector General (OIG), Treasury Inspector General for Tax Administration (TIGTA), and the Special Inspector General, Troubled Asset Relief Program (SIGTARP).
This way, when the potential victims look at the website, they find the real person there. Unfortunately, they don't realize that the scammer just claims to be the Government official. That's when they give in and provide the crooks with their bank details, as well as with much more sensitive information that could lead to identity theft.
If you have been approached by a caller claiming to be from the CARES Act, hang up and report him by using the link below. Meanwhile, make sure you understand precisely what the CARES Act is, so you don't fall victim – especially if you find yourself in a conversation that may not raise any red flags otherwise. Let's see.
Watch the video below to see the CARES Act explained:
What is the Paycheck Protection Plan
According to the U.S. Small Business Administration, "The Paycheck Protection Program is a loan designed to provide a direct incentive for small businesses to keep their workers on the payroll. SBA will forgive loans if all employees are kept on the payroll for eight weeks, and the money is used for any payment towards payroll, rent, mortgage interest, or utilities."
Here are more details:
"You can apply through any existing SBA 7(a) lender or any federally insured depository institution, federally insured credit union, and Farm Credit System institution that is participating. Other regulated lenders will be available to make these loans once they are approved and enrolled in the program. You should consult with your local lender as to whether it is participating in the program.", says the SBA's official website.
CARES Act Call: How To Report a Scammer
Warn your family and friends about the CARES Act Funding Scam by sharing this article on social media using the buttons provided. You can also officially report the scammers or any other suspicious activity (not necessarily referring to unemployment, economic impact payment or loan forgiveness) to the Federal Trade Commission using the link below:
Who can apply for the CARES Act benefit? Here is a list of requirements:
Any small business concern that meets SBA's size standards (either the industry based sized standard or the alternative size standard)
Any business, 501(c)(3) non-profit organization, 501(c)(19) veterans organization, or Tribal business concern (sec. 31(b)(2)(C) of the Small Business Act) with the greater of:
Any business with a NAICS Code that begins with 72 (Accommodations and Food Services) that has more than one physical location and employs less than 500 per location
Sole proprietors, independent contractors, and self-employed persons.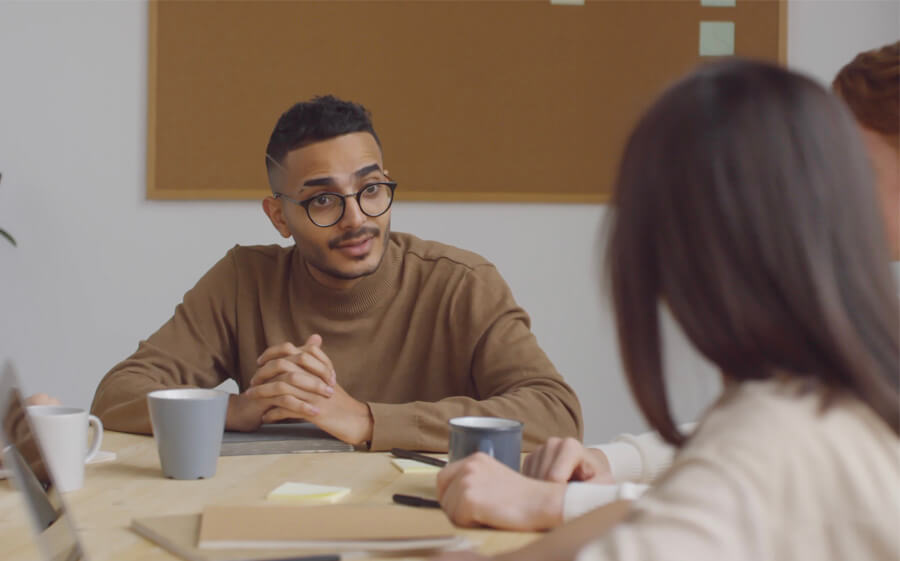 What is the Pandemic Unemployment Assistance
When it comes to the Pandemic Unemployment Assistance (PUA), the U.S. Department of Labour released a statement on March 27, which states, amongst other things:
"Under PUA, individuals who do not qualify for regular unemployment compensation and are unable to continue working as a result of COVID-19, such as self-employed workers, independent contractors, and gig workers, are eligible for PUA benefits. This provision is contained in Section 2102 of the Coronavirus Aid, Relief, and Economic Security Act (CARES) Act enacted on March 27, 2020."
In regards to the unemployment benefits, the federals announced this:
""PUA provides up to 39 weeks of benefits to qualifying individuals who are otherwise able to work and available for work within the meaning of applicable state law, except that they are unemployed, partially unemployed, or unable or unavailable to work due to COVID-19 related reasons, as defined in the CARES Act. Benefit payments under PUA are retroactive, for weeks of unemployment, partial employment, or inability to work due to COVID-19 reasons starting on or after January 27, 2020. The CARES Act specifies that PUA benefits cannot be paid for weeks of unemployment ending after December 31, 2020."
We hope this information sheds light on your unemployment benefits and the stimulus payment that you qualify to receive.
How To Protect Yourself More:
If you want to be the first to find out the most notorious scams every week, feel free to subscribe to the Scam Detector newsletter here. You'll receive periodic emails, and we promise not to spam. Last but not least, use the Comments section below to expose other scammers when it comes to any assistance, loan, fund, unemployment benefits, or payment.
Meanwhile, educate yourself with some other fraud-related articles right under this paragraph, so that you can protect yourself in many different aspects and niches. Here they are:
Veterans Pension And Benefit Scam

Student Loan Forgiveness Program Scam

Federal Government Grants Scam

Emergency Financial Aid Grants
---
Verify a website below
Are you just about to make a purchase online? See if the website is legit with our validator:
vldtr®
Searching:

Domain age, Alexa rank, HTTPS valid, Blacklisting, SSL certificates, Source code, Location, IP address, WOT Trustworthiness, Spam reports, Advanced technology, Privacy Policy, Terms of Use, Contact options

TOP 3 MUST-WATCH FRAUD PREVENTION VIDEOS
1. Top 5 Amazon Scams in 2023
2. Top 5 PayPal Scams in 2023
3. How To Spot a Scam Email in 2023
Selma Hrynchuk
Selma is a fraud prevention specialist renowned for her expertise in private eye investigations and a remarkable partnership with law enforcement agencies. Beyond her investigative triumphs, her public speaking engagements and written works have empowered countless individuals to protect themselves and stay ahead of deceptive schemes. Selma's legacy shines as a tenacious agent of change, unyielding in her commitment to battling fraud and ensuring a safer world for all.