How the scam works:
(with video below) One of the biggest scams out there this month is the Dual Flush Toilet Installation or Low Flow Toilets Rebate scam. Let's take a look.
Many states and provinces are offering tax incentives or rebates to homeowners who are making a conscious effort at being energy proficient. These programs encourage the use of more efficient appliances, installation of better insulated windows and to use appliances that decrease water consumption.
In desert climates like California or New Mexico (or even Australia), the efforts to conserve water have always been a priority. However, a new rebate program has gotten the attention of scammers, who have found a way to bilk homeowners out of their rightful funds. How does the scam work?
Watch the video below to see Dual Flush Toilet Rebate scam, EXPOSED:
Scammers are going door to door in neighborhoods advising homeowners that a new law requires the installation of low-flow, high-efficiency dual flush toilets. The truth is, while it is encouraged by the state's various water districts, it is not a requirement.
The companies offer to install these dual flush toilets for free, to help homeowners become compliant with the "law". The contractors then take a signed form from the resident to the water district and collect up to $165 through a rebate program set up to encourage homeowners to purchase and install toilets that reduce the usage of water.
How to avoid the Dual Flush Toilet/ Low Flow Toilets Rebate scam:
Residents who are approached by any company offering their contractor services door to door should always ask to see a business license, as well as a contractor's license.
Also, ask if they have a license to do business in the city in which they are circulating. And anyone who does work in your home should provide proof of worker's compensation and liability insurance, in the event they are injured on the job or they damage your property.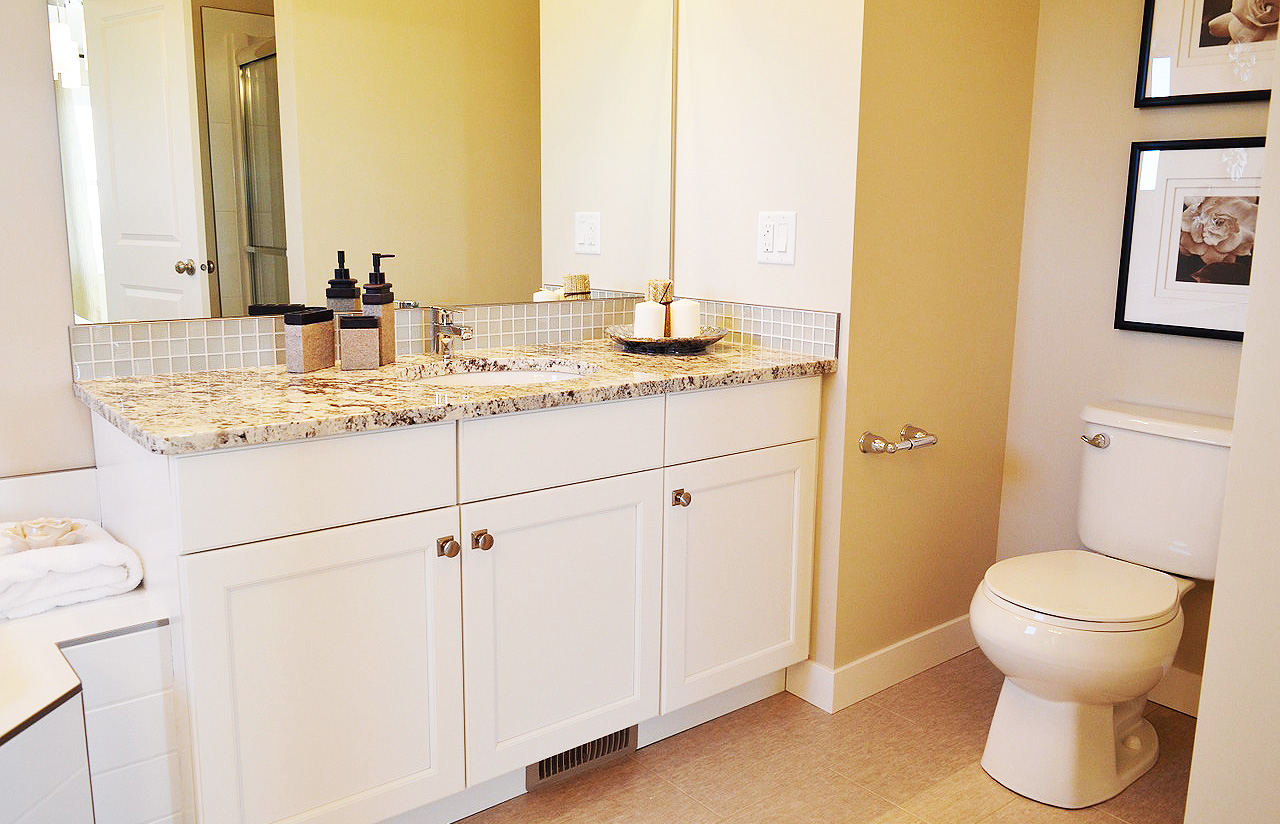 If the contractor has those items, they are more than likely legitimate. It is also prudent to check with your local water district to verify the existence of laws requiring the installation of these types of appliances and also to inquire about any rebate programs that are available for voluntary compliance.
How to report the Dual Flush Toilet/ Low Flow Toilets Rebate scam:
Make your family and friends aware of this scam by sharing it on social media using the buttons provided. You can also officially report the scammers to the Federal Trade Commission using the link below:
How to protect yourself more:

If you want to be the first to find out the most notorious scams every week, feel free to subscribe to the Scam Detector newsletter here. You'll receive periodical emails and we promise not to spam. Last but not least, use the Comments section below to expose other scammers.
Related Articles and Pages:
Full List of Real Estate Tips and Scam

Change My Address/Free Change of Address Scam

Real Estate Leads/ Mortgage Lead Generation Scam

Dual Flush Toilet/ Low Flow Toilet Rebate Scam

Mortgage Loan Modification Via HAMP/HARP Programs

Solar Panels For Your Home Scam
Water Heater Repair Emergency Plumbing Service

Fake Landlord Renting Property

Cheap Home Security Systems Scam

---
Verify a website below
Are you just about to make a purchase online? See if the website is legit with our validator:
vldtr®
Searching:

Domain age, Alexa rank, HTTPS valid, Blacklisting, SSL certificates, Source code, Location, IP address, WOT Trustworthiness, Spam reports, Advanced technology, Privacy Policy, Terms of Use, Contact options

TOP 3 MUST-WATCH FRAUD PREVENTION VIDEOS
1. Top 5 Amazon Scams in 2023
2. Top 5 PayPal Scams in 2023
3. How To Spot a Scam Email in 2023
Selma Hrynchuk
Senior Editor at Scam Detector Media, Selma is a fraud prevention specialist with a wealth of experience in private investigations and collaborations with law enforcement. A captivating public speaker, Selma educates audiences about scams and personal safety. Through her insightful writing, she exposes criminals and shares essential tips for staying secure. Selma is a dedicated guardian against fraud, committed to unmasking deception and promoting integrity.