The Stop Spam Mail Scam: How It Works
Wondering how to stop receiving junk mail? You are not alone, but be careful about the newest scam this week: the Stop Spam Mail invitation, making victims amongst those looking to find out how to stop getting credit card offers in the mail. In this article, we will look at how the scam works, how you can avoid it, and how to stop receiving junk mail, the real way. Let's take a look.
Every one of us receives tons of junk mail throughout the week, whether it's in the mailbox or electronically. Some of the envelopes or emails might be from credit card companies or credit unions offering all kinds of commercial offers.

The scam comes in two ways: online ads or flyers in your mailbox. These ads promote the following message: "To opt-out of receiving junk mail, call 1-888-…". The ads are promoted via Facebook or Twitter campaigns, encouraging people to call a phone number to sign up in order to be taken out of a so-called national mail distribution list. The scam is based on the same concept as the Do Not Call Registry scheme, which deals with telemarketing calls – only this one is for junk mail. How does the scam work?
When people call to opt-out of the mailing, they are asked a series of verification questions, to prove their identity. Scammers collect the personal information that victims easily give and use it for identity theft, or to even sell it to third parties. In a different variation of the scam, the number provided (1-888-…) is a premium line, meaning that for all the minutes spent on the phone the caller will pay a hefty sum of money, which could be as high as $12/minute.
How To Stop Receiving Junk Mail
So, what's the real way to opt-out of the spam mail? We have good news. Watch the video below to see how to stop receiving junk mail:

The video above explains in detail how to do it, but in essence, you will need to visit the Catalog Choice's website and sign up there. This company deals with the unsolicited mail you receive in your mailbox.
On the other hand, a great way to reduce the clutter in your mailbox is to simply purchase a No Junk Mail sign that you can place it on your door or wall. There are tons of offers on Amazon – here is a metal door sign and one wall plastic sign.
Stop Junk Mail Scam: How To Avoid
Keep throwing the junk mail or emails like this into the recycle bin. If you think about it, any opt-out option should not be a hotline phone number to call, but a click of your computer keyboard.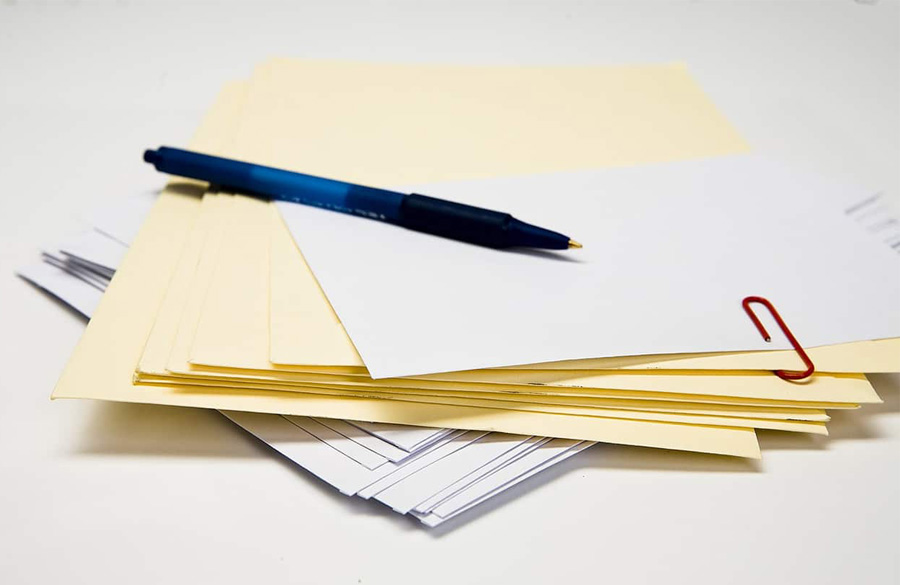 Stop Junk Mail Scam: How To Report
Make your family and friends aware of the Stop Junk Mail Scam by sharing it on social media using the buttons provided. You can also officially report the scammers to the Federal Trade Commission using the link below:
How To Protect Yourself More

If you want to be the first to find out the most notorious scams every week, feel free to subscribe to the Scam Detector newsletter here. You'll receive periodical emails and we promise not to spam. Last but not least, use the Comments section below to expose other scammers.
---
Verify a website below
Are you just about to make a purchase online? See if the website is legit with our validator:
vldtr®
Searching:

Domain age, Alexa rank, HTTPS valid, Blacklisting, SSL certificates, Source code, Location, IP address, WOT Trustworthiness, Spam reports, Advanced technology, Privacy Policy, Terms of Use, Contact options

TOP 3 MUST-WATCH FRAUD PREVENTION VIDEOS
1. Top 5 Amazon Scams in 2023
2. Top 5 PayPal Scams in 2023
3. How To Spot a Scam Email in 2023
Selma Hrynchuk
Selma is a fraud prevention specialist renowned for her expertise in private eye investigations and a remarkable partnership with law enforcement agencies. Beyond her investigative triumphs, her public speaking engagements and written works have empowered countless individuals to protect themselves and stay ahead of deceptive schemes. Selma's legacy shines as a tenacious agent of change, unyielding in her commitment to battling fraud and ensuring a safer world for all.