Modeling Photo Shoot Scam: How It Works
You are a beautiful girl. You might have heard your family members or your friends saying that you should be a model, especially after all those Instagram posts. They are right, maybe you should consider doing more than that. However, do it only working for legitimate companies and – most importantly – do not fall for the recent modeling scams. How do they work? Let's take a look.
Watch the video below to see some scams in the industry – exposed by an actual model – then we will get into more serious stuff:
However, the most notorious modeling scam is really heartbreaking. It comes as an advertisement for a job opening. As you can imagine, the job is for a commercial photo shoot done by a well-known photographer from a big city. The ad says you should register via email and submit a portfolio with a couple of headshots.
Soon after you subscribe, you get a confirmation email from 'the man', saying he saw your portfolio and loved it. He offers you the job and says he would fly to your city for the shoot next month. After exchanging enough emails and several phone calls to work out all of the details, he gets your trust and you are more than excited.
When it comes to the wardrobe for the shoot, the photographer has a particular taste. "I love this designer in Paris. His name is [insert name] and I've been doing business with him for a long time. He is like a diamond in the rough. I think his clothing line is perfect for your body. I'll pay for it, so no worries".
That's pretty cool, right?
The Hook Is In The Designer Fees
As you are getting all your measurements done for the designer, the photographer informs you: "I will send you the check for the photo shoot now, via FeDex. You should have it tomorrow. By the way, I added the designer's fee for the clothes in there, so please send him the payment as soon as you deposit my check. He is waiting for it, as he needs to order the fabric. He needs at least a week to finish your dresses."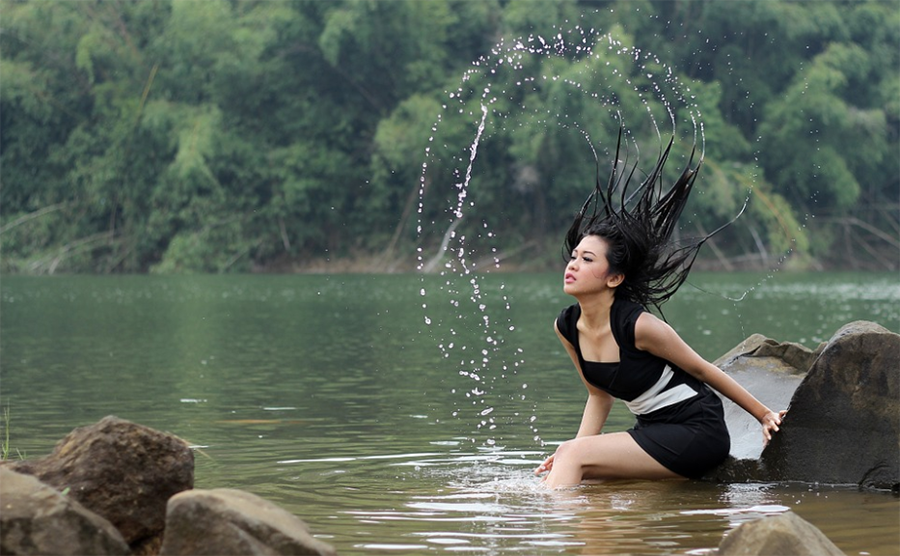 You receive the check the next day, say $1,400. You go to deposit it and then head to a Western Union, Money Mart, or Money Gram office to send half of the amount to the designer. Little do you know the check you just deposited is going to bounce in a few days… You'll be a few hundred dollars short (if not thousand) and your famous photographer or designer will be nowhere to be found.
Besides the scam above, there are a couple more to be aware of.
Watch the video below to see a few great tips for when you are about to sign up with a modeling company:
How To Avoid The Modeling Photo Shoot Scam:
Google is a beautiful thing. If you are offered a job for a renowned company or person, they should have a legitimate presence on the Internet. Research the name of every modeling agency or agent you get in contact with.
Never pay anything before being paid by a job, especially if you have to send the money via Western Union, Money Mart, Money Gram, MoneyDot, Vanilla Reload, MoneyPak, Steam (or any other reloadable prepaid cards).
How To Avoid The Modeling Photo Shoot Scam:
Make your family and friends aware of this scam by sharing it on social media using the buttons provided. You can also officially report the scammers to the Federal Trade Commission using the link below:
Report Scammers To The FTC Here
How To Protect Yourself More:
If you want to be the first to find out the most notorious scams every week, feel free to subscribe to the Scam Detector newsletter here. You'll receive periodical emails and we promise not to spam. Last but not least, use the Comments section below to expose other scammers.
Related Articles and Pages:
Full List of Face to Face Scams

Furniture Moving Companies Scam
---
Verify a website below
Are you just about to make a purchase online? See if the website is legit with our validator:
vldtr®
Searching:

Domain age, Alexa rank, HTTPS valid, Blacklisting, SSL certificates, Source code, Location, IP address, WOT Trustworthiness, Spam reports, Advanced technology, Privacy Policy, Terms of Use, Contact options

TOP 3 MUST-WATCH FRAUD PREVENTION VIDEOS
1. Top 5 Amazon Scams in 2023
2. Top 5 PayPal Scams in 2023
3. How To Spot a Scam Email in 2023
Selma Hrynchuk
Selma is a fraud prevention specialist renowned for her expertise in private eye investigations and a remarkable partnership with law enforcement agencies. Beyond her investigative triumphs, her public speaking engagements and written works have empowered countless individuals to protect themselves and stay ahead of deceptive schemes. Selma's legacy shines as a tenacious agent of change, unyielding in her commitment to battling fraud and ensuring a safer world for all.