7 Tips on How To Discover Miami's Perfect Real Estate Agent
On the hunt for the right properties to invest in? Don't try taking on the Miami real estate industry alone. Make your venture into real estate investing worth the effort by hiring the best realtor in Miami. Read on for seven tips to help you choose the best realtor for your Miami property hunt.

1. Get Referrals
If you're starting as a freshman real estate investor, you've likely consulted the many resources online to help point you to the right property. However, if you're learning to navigate the ins and outs of the real estate industry, the first thing you need to do is to seek out referrals for a real estate agent. Start by asking colleagues and other investors what real estate agents they work with. Frequently, the people that they refer will be in the best position to help you.
Additionally, investors can call their local real estate associations to ask for recommendations. These referrals should provide you with a lengthy list of potential candidates that you can use to kickstart your research.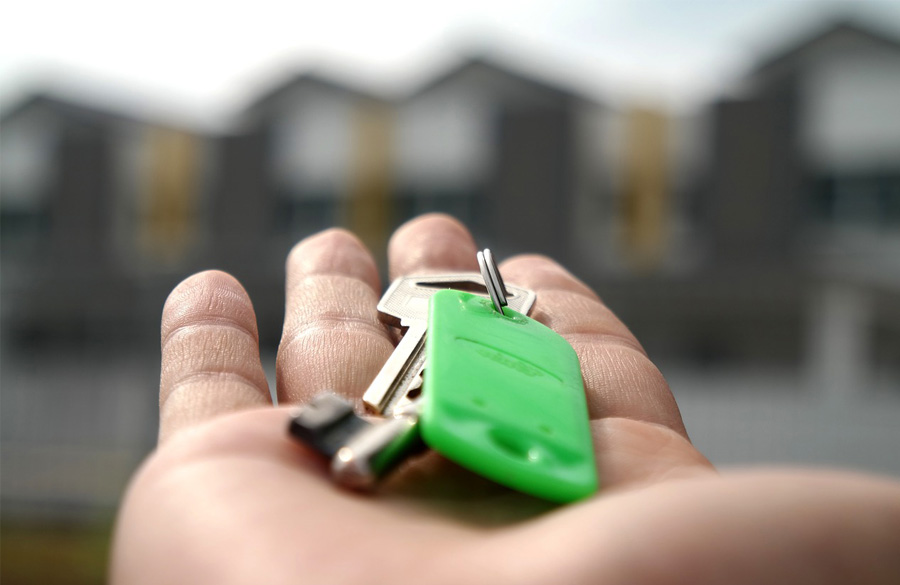 2. Research Potential Candidates
In addition to asking for referrals, do a bit of your research as well. Start looking through brokerage websites and search through their listing of agents. As you review these agents' qualifications, be sure to check to see if their bios mention working with investors. While you may find a list of many eligible real estate agents, if they don't have a history of working with real estate investors, it's best to choose someone else.

3. Interview Real Estates Agents
Since your goal is to invest in property, not every real estate agent will be a fit for you. According to Anthony Guerriero from ManhattanMiami, the best way to be a successful real estate investor is to rely on the advice of a well-established and successful real estate agent. With the right real estate agent, you'll be able to quickly identify and take advantage of the best properties to invest in. As you interview your candidates, make it a point to determine whether or not they've had success specifically with investors. While all real estate agents have a working knowledge of their industry, you'll benefit the most from agents experienced with property investments.
The right real estate agent should have a lengthy history of working with other investors, such as yourself. Investors need real estate agents that are accustomed to buying and selling multiple properties quickly are appropriately licensed and have been in their field for four years or more.
Additionally, all the agents you're considering should be working full-time, part-time investors won't be as active in their market research and will likely have to divide their time between their real estate clients and other business ventures. This line of interviewing should point you to an investor that has a lot of leads, proof of transactions, and several years worth of experience to prove they are the right fit for you
4. Request and Review References
As with any professional you hire, be sure to request references and review them. This information will give you a chance to connect with their past clients and investors to ask about their experience and see what kind of support this particular agent provided during the process and negotiations. While no two investments are the same, if a former client leaves a glowing review for an agent, there is a good chance you'll have the same experience working with them.
5. Ask to Review their Certifications
While real estate agents with a lengthy history, happy clients, and years of experience are great candidates for any investor, it never hurts to review their education or certifications. Though all these qualifications aren't a must for real estate agents, they do help investors gain a better sense of the type of real estate agent they're dealing with.
6. Assess Their Availability
Real estate investors must be aware that while they're looking for highly qualified, top-tier, agents with years of experience, they also need to make sure these agents are readily available to them. In many situations, an agent that seems the most qualified may be far too busy to dedicate the time necessary to find you the right property.
As you continue to meet with your candidates, be sure to assess whether or not they are likely to meet your needs. Does the agent show up or call when they say they will? Does the agent return miss calls immediately? Are they free to meet and show houses in a timeframe that works for you? By asking these questions, you'll be able to paint a better picture and determine if they are the best solution for your real estate investing needs.
7. Guarantee They Aren't Investors Themselves
Many newbies that are just entering the world of real estate investing think that it's a good idea to work with an agent that is also an investor themselves. However, this can be a detrimental move in your search for the best agent. While an expert investor will undoubtedly have extensive experience and advice as you navigate your pursuit in investing, chances are these real estate agents will take the best leads for themselves.
Additionally, someone that is a professional investor will likely have even less time to give you as you work to grow your portfolio. For this reason, the best real estate agents for investors are the ones that know the ins and outs of investing and can clue their clients into the most excellent deals and give them the best advice, just as a proper real estate agent should.
Finding the right investment properties in Miami is made easier with the right realtor on your side. While it's important to research some properties on your own, having a realtor in your corner will make it easy to find the best properties for your portfolio. Keep this guide in mind as you prepare to take on the world of real estate investing.
Questionable Realtors: How To Report Them
Let your family and friends know about this article by sharing it on social media using the buttons provided. You can also officially report questionable real estate agents and deceptive practices to the Federal Trade Commission using the link below:
How To Protect Yourself More

If you want to be the first to find out the most notorious scams every week, feel free to subscribe to the Scam Detector newsletter here. You'll receive periodical emails and we promise not to spam. Last but not least, use the Comments section below to expose other scammers.
---
Verify a website below
Are you just about to make a purchase online? See if the website is legit with our validator:
vldtr®
Searching:

Domain age, Alexa rank, HTTPS valid, Blacklisting, SSL certificates, Source code, Location, IP address, WOT Trustworthiness, Spam reports, Advanced technology, Privacy Policy, Terms of Use, Contact options

TOP 3 MUST-WATCH FRAUD PREVENTION VIDEOS
1. Top 5 Amazon Scams in 2023
2. Top 5 PayPal Scams in 2023
3. How To Spot a Scam Email in 2023
Selma Hrynchuk
Selma is a fraud prevention specialist renowned for her expertise in private eye investigations and a remarkable partnership with law enforcement agencies. Beyond her investigative triumphs, her public speaking engagements and written works have empowered countless individuals to protect themselves and stay ahead of deceptive schemes. Selma's legacy shines as a tenacious agent of change, unyielding in her commitment to battling fraud and ensuring a safer world for all.