How The Hair Loss Scam Works:
The hair loss represents a big issue for a lot of men and women, situation that makes great, legitimate products like iRestore laser helmet or the Caffeine Shampoo fly off the shelves. However, criminals take advantage of people's insecurities and hit hard these days with a new scam. Beware of the Hair Restoration aka Hair Loss Treatment scam. This fraudulent practice is similar to many other 'miracle products' scams out there. How does the it work?
Watch the video below to see the 'miracle product' scam exposed:
The Hair Growth scam comes in several variations. Every time you go on the Internet you come across ads typically published by automatic software under news articles. Whether you read an article published on your local paper's website or a national one, almost every single time you will notice a "Sponsored Articles From Around The Web" section right under the article.
Most likely, these are ads about "natural products" that are used for a long time, like forgotten wonder products. By consuming these products you can grow your hair back in a very short time.
Beware of the "Don't Pay For Hair Transplant Until You See This" Type of Ads
In this particular case, the questionable ads are mostly featuring phrases such as: 'Get Your Hair Back Fast', 'Don't Pay For Hair Transplant Until You See This', or 'Magic Hair Growth Revealed' – which promise you to fix your problem with the help of an ancient or special product.
Clicking on the link will redirect you to a (false) news website. The articles seem to be from reputable sources like USA Today, People, Vanity Fair, Yahoo, Women's Day, Time, BBC, Sun, and your local papers, but the writers must have left their journalistic ethics at the door. The articles are filled with celebrity testimonials and even end off with a call to action: "Offer for our readers only – Only pay for the shipping!"

Don't Fall For The Mention Of Your City
The fake website shows up according to the region you live in, as they are geo-tagged by scammers according to your computer's ID address. It doesn't matter if you live in Chicago, London or Melbourne, you'll always see the name of your city along with celebrity photos shamelessly used by scammers – all managed by software.
At the bottom of the page, you can also see Facebook comments from people who had used the product. Of course, they were satisfied with the hair loss treatment. If you click on any of the fake Facebook profiles, you'll be just refreshing the fake article page and be taken to the top part of it. You're not going to see the person's profile, which proves these are fake testimonials.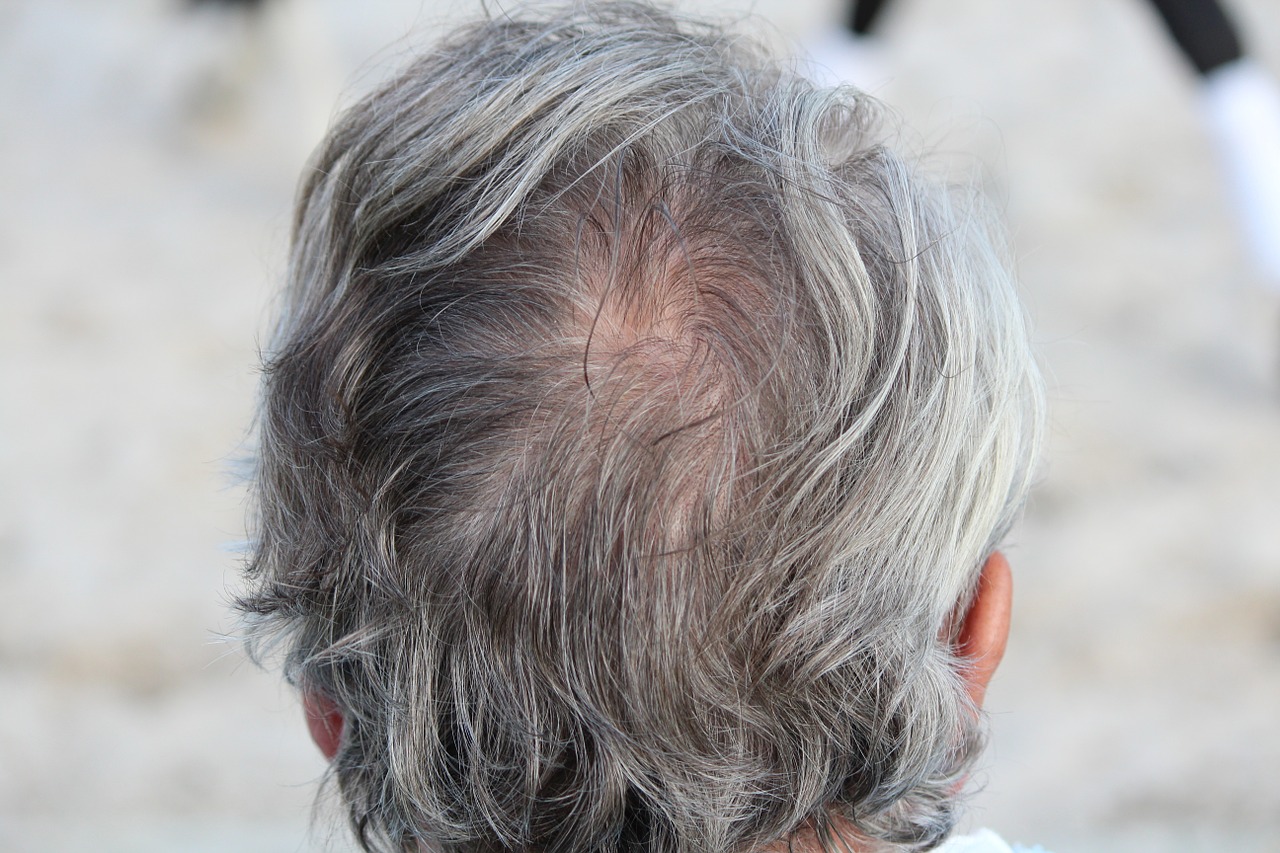 Suggested Read: CARES Act Scam
But let's say you decide to try out the hair restoration magic product. Even if the product doesn't work, you'll only lose $3.79 for the shipping – or so you think. Well, that amount changes on your next credit card statement, showing a membership charge of $150!!
If you call the company and try to dispute it they say it's impossible to cancel due to the wording in the fine print – which, indeed, you didn't read. They may also advise you to buy additional products.
When you finally realize you're being taken advantage of and try to report them and denounce the company, you'll already be too late. The company will simply change its name and start again.
How To Avoid The Hair Loss Treatment/Hair Restoration Scam:
Don't get us wrong, there are legitimate companies that provide great service in transplanting hairs and grafts. We are talking about questionable practices. Just do your research first. If it sounds too good to be true, then it is! Avoid these types of offers.
If you have problems with your hair, talk to a physician (see a recommended legitimate service HERE) or consider purchasing real products that are highly rated for efficiency and seller's safety – here is a couple with tons of positive reviews, as well 5-star ratings: Lush Caffeine Serum or Ultrax Hair Rush.
If you feel tempted, try googling the site online and look for an independent review. Feel free to report the names of the scammers below, under the Comments section.
How To Report The Hair Loss Treatment/ Hair Restoration Scam:

Make your family and friends aware of the Hair Loss Treatment scam by sharing it on social media using the buttons provided. You can also officially report the scammers to the Federal Trade Commission using the link below:
How To Protect Yourself More:

If you want to be the first to find out the most notorious scams every week, feel free to subscribe to the Scam Detector newsletter here. You'll receive periodical emails and we promise not to spam. Last but not least, use the Comments section below to expose other scammers.
Related Articles and Pages:
Low Interest Rate Credit Cards Scam

Solar Panels For Your Home Scam

Adopt A Pet/ Dogs For Adoption Scam
---
Verify a website below
Are you just about to make a purchase online? See if the website is legit with our validator:
vldtr®
Searching:

Domain age, Alexa rank, HTTPS valid, Blacklisting, SSL certificates, Source code, Location, IP address, WOT Trustworthiness, Spam reports, Advanced technology, Privacy Policy, Terms of Use, Contact options

TOP 3 MUST-WATCH FRAUD PREVENTION VIDEOS
1. Top 5 Amazon Scams in 2023
2. Top 5 PayPal Scams in 2023
3. How To Spot a Scam Email in 2023
Selma Hrynchuk
Selma is a fraud prevention specialist renowned for her expertise in private eye investigations and a remarkable partnership with law enforcement agencies. Beyond her investigative triumphs, her public speaking engagements and written works have empowered countless individuals to protect themselves and stay ahead of deceptive schemes. Selma's legacy shines as a tenacious agent of change, unyielding in her commitment to battling fraud and ensuring a safer world for all.