Replica Cars For Sale Fraud: How It Works
(with video below) You've always wanted a high-end car model car, whether that's a Ferrari, Lamborghini, Jaguar or Rolls-Royce. Let's stick with the Ferrari for now, for the sake of explaining the Replica Cars for Sale Scam.
Maybe buying a kit car is not your thing, so you decide to take a look online. While browsing the Internet, you stumble across a company that makes replica Ferraris but in a different state. Their Instagram pictures look phenomenal; every single car is a dream. Thousands of likes, hundreds of comments, engagement is promising.

This other person who posted information on an online forum raves about how happy he is with his replica Ferrari — from the same company — and how realistic it looks – and he only paid $18,000 for it!
Someone else on the forum claims they know somebody who is equally impressed with their own replica. You are sold. So, interested, you look at the company's website. It looks great, and you decide to contact them via email or Instagram.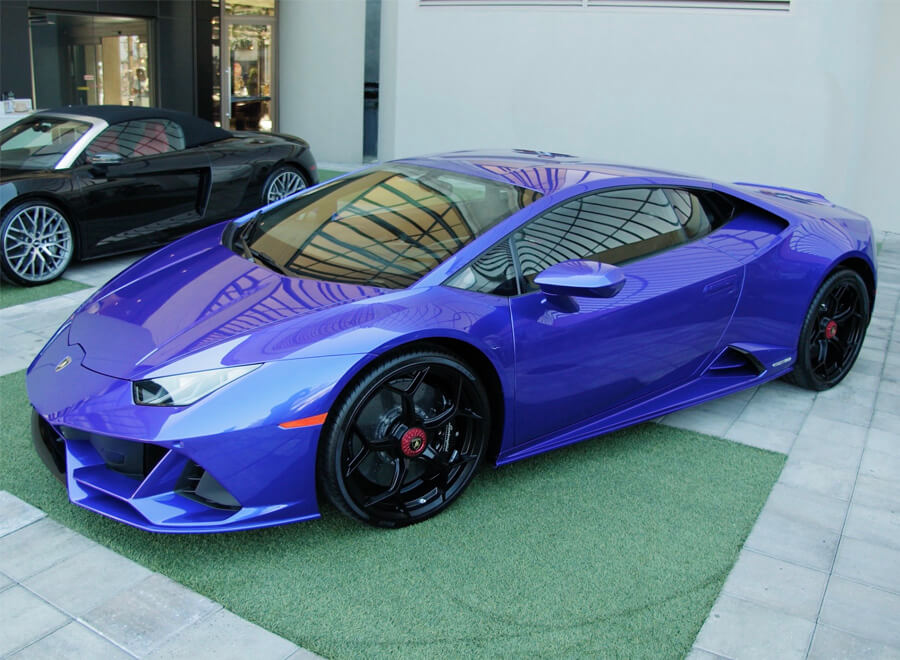 Somebody calls you back, and you agree on a price. Both parties seem to be happy. The good news is that they don't even ask you for the full fee upfront. You can pay in increments, and they will purchase the necessary parts as a kit car and start the work.
The deal is on, and soon they inform you they have started! Exciting, right? You might even become friends as they are nice guys and call you daily or weekly with updates. Having a $120,000 car for only $18,000 might seem like hitting the jackpot, but let's see what happens next.
Building a car doesn't happen overnight, and the "builders" will keep asking for your increments over the next six months. They will even send you pictures of the work in progress so you can brag to your friends, "That's my baby, right there! "
The problem is that they are sending the same picture to other victims. Suddenly, one day they aren't answering the phone, and their website is shut down. They have either gone bust or skipped to another state, and you are a great deal poorer and still driving your old car.
Watch the video below to see in action a scary car replica scam revealed by a victim who filmed undercover:
Car Replica Scam Exposed Video
Replica Cars For Sale Fraud: How To Avoid
If you are looking at sports car replicas for sale and considering buying one, get it made in a garage that's in your hometown. Check the place out before you part with a cent and keep an eye on the progress of the work by visiting regularly. Risking on purchasing unseen replica luxury cars could be a game that you might lose more than you think. Most importantly, meet with someone who has purchased one. If the business is real and successful, there are definitely happy customers out there.
Car Kits for Sale Option
Building a car like this could take up to 600 hours of work, so many people fall victim to the scam mentioned above because they don't have the time to do it themselves. However, if you don't want anyone to build the vehicle for you and have time, consider looking at car kits for sale. Watch the video below to see five car kits you can play with in your garage:
Replica Cars For Sale Fraud: How To Report
Make your family and friends aware of the Replica Car Scam by sharing it on social media using the buttons provided. You can also officially report the scammers to the Federal Trade Commission using the link below:
Report Scammers To The FTC Here
---
Verify a website below
Are you just about to make a purchase online? See if the website is legit with our validator:
vldtr®
Searching:

Domain age, Alexa rank, HTTPS valid, Blacklisting, SSL certificates, Source code, Location, IP address, WOT Trustworthiness, Spam reports, Advanced technology, Privacy Policy, Terms of Use, Contact options

TOP 3 MUST-WATCH FRAUD PREVENTION VIDEOS
1. Top 5 Amazon Scams in 2023
2. Top 5 PayPal Scams in 2023
3. How To Spot a Scam Email in 2023
Selma Hrynchuk
Selma is a fraud prevention specialist renowned for her expertise in private eye investigations and a remarkable partnership with law enforcement agencies. Beyond her investigative triumphs, her public speaking engagements and written works have empowered countless individuals to protect themselves and stay ahead of deceptive schemes. Selma's legacy shines as a tenacious agent of change, unyielding in her commitment to battling fraud and ensuring a safer world for all.