Is bitcoinmoneyadder.network Legit?
The Rank of the website you are interested in is:
48.2
Doubtful. Perilous. Alert.
The rank is based on a 1-100 scale, with 100 being the most reputable.
Is bitcoinmoneyadder.network legit? This website has a low score, which means caution is advised. Our Scam Detector took a look at this site and its Bitcoin & Cryptocurrency industry and offers you an unbiased review below.
The Scam Detector's algorithm gives this business the following rank:
48.2/100
Here's why bitcoinmoneyadder.network received this medium-low score.
Details
Domain Creation Date

Monday 10th, January 2022 12:00 am

Website Popularity

0 (Poor)

Domain Blacklist Status

Not detected by any blacklist engine

HTTPS Connection

Valid HTTPS Found

Proximity to Suspicious Websites

25/100

Threat Profile

37/100

Phishing Score

37/100

Malware Score

29/100

Spam Score

2/100
bitcoinmoneyadder.network

:

Bitcoin & Cryptocurrency

As bitcoinmoneyadder.network belongs somehow popular Bitcoin & Cryptocurrency market, we tried to extract a short paragraph from its website to see what they say about themselves. Did we get anything? See below:

Get up to 1000 USD every day to any Bitcoin wallet using Bitcoin Money Adder V6.0 2022! Start adding money just in 1 click NOW! bitcoinmoneyadder

That's not too much, so let's take a look at the review of bitcoinmoneyadder.network below.
Did You Lose Money To Crypto Scammers?
Are you a crypto fraud victim? We are able to help, so feel free to sign up
HERE
and tell us what happened. We'll get right into it, so start now.
See Legitimate Crypto Sites Below
Before we get into the review below, we have good news. We've been asked over and over again what are some legitimate crypto platforms. If you are looking for real and vetted crypto sites, you should check out Scam Detector's verified Top 3 companies, below: 1.
ByBit
- It is
crypto trading experience elevated
. Buy, sell, trade BTC, altcoins & NFTs. Exclusively this month,
new users can receive up to $30,000 bonus
on their first deposit (yes, you've read that right - $30,000!). Limited time only in November, you can join
HERE
. 2.
eToro
- One of the most trustworthy crypto platform out there (if you live in the United States you get a
bonus up to 12% when you deposit
- join
HERE
). If you live
outside
the United States, you can safely invest in
eToro
by clicking
HERE
. Their products are tested and approved by our company. Try them out and let us know if they are still up to their reputation.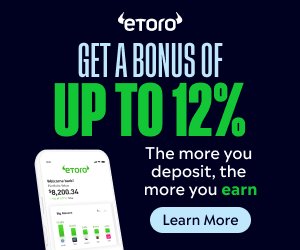 * Investments are subject to market risk, including the possible loss of principal. Register with eToro USA LLC
HERE
. * CFDs are complex instruments and come with a high risk of losing money rapidly due to leverage. 79% of retail investor accounts lose money when trading CFDs with this provider. Register
HERE
. 3.
CEX.io
- Cryptocurrency exchange that allows customers to
buy crypto in minutes with a debit or credit card
and withdraw it to a card or bank account in just a few clicks. You can sign-up
HERE
.
bitcoinmoneyadder.network

Review

After taking several factors in consideration, our Validator finds that bitcoinmoneyadder.network has a medium-low authoritative score of 48.2. This numbers means that the website could be defined by the following three words: Doubtful. Perilous. Alert.

Let's dive deeper into this. The Validator has a few valid reasons for this 48.2 rating. Our algorithm came up with the 48.2 score after aggregating 53 powerful factors relevant to the Bitcoin & Cryptocurrency niche that the website belongs to. These elements range - but are not limited to - Tranco rank, WHOIS data, social media negative feedback and some faulty technology found implemented inside the website. The Tranco rank is based on an amalgamation of Umbrella, Alexa and Majestic scores, three new platforms that analyze all the websites.

On the same token, let's check out what are the terms mentioned in the Details section above. As you can see, the nine tabs listed there are: Domain Creation Date, HTTPS connection, Website popularity (former Alexa score), Domain blacklist status, Proximity to suspicious websites, Threat profile, Phishing profile, Malware score and Spam score.

The first 4 of them are self-explanatory and you are probably familiar with, so let's discuss the last five. The first one that we look at is the "Proximity to suspicious websites" tab. What does that mean exactly? It means that, unfortunately, through either its servers, IP address or other online connections, bitcoinmoneyadder.network has an association - on a range from 1 to 100 - to sites that have been flagged as malicious. The higher the number is, the higher the proximity to these controversial websites is - so, the higher, the worse.

Sometimes, the sites' owners don't even know that their website is in the very close vicinity of dubious ones, as both may be hosted on a platform that is not safe to start with. However, if the 'Proximity to suspicious websites' score is very high (for example over 80) you can rest assured that the website is definitely risky - and you should stay away from it. If it's under 30, it's not that bad.

Still referring to the Details section above, the scores listed under the Threat profile, Phishing profile, Malware and Spam are exactly what they refer to. These scores are determined by the risk levels and elements that are detected inside the website, in the HTML code. Maybe the website contains malware and the owners don't know (or do) and the virus could be transmitted - subject of the Malware score; or the email address used for this business has been reported as spammy - hence the Spam score.

Referring to these two scores, the numbers up to 30 are not extremely risky, but everything over that limit should be considered as red flags.
Is
bitcoinmoneyadder.network

a Scam? How Would You Score It?

Have you connected with this website before? Please help other humans reading this review right now. Is bitcoinmoneyadder.network a scam in your opinion? If you have dealt with this platform, how would you rate the website today? Please share your experience by leaving a comment at the bottom of this article, in the comments. Whether you connected with the company or just thinking about it, let us know.

 
How To Delete Personal Information From Internet
Unfortunately, the dark side of the Internet has stored all your personal information. How did that happen? Every time you visit a simple site and accept cookies, consent to their terms of use, or download an app, dubious data brokers collect your phone number, name, and, a lot of times, even the address. They sell all these details to third parties creating an industry with over 1 billion dollars a year. The buyers use your freshly collected personal data for sending spam emails, targeted advertisements (sometimes even based on your voice conversations), and, of course, telemarketing calls. Criminals use all your data without looking back.
  
Over the years, many people have asked us how to delete personal information from Internet. Today we have good news. If you want your data deleted entirely from the online jungle, you should contact Incogni immediately. This legitimate data privacy tool officially requires your data removal from many brokers on your behalf. Very successfully.
  
Therefore, if you want your data removed from the Internet, you should require help from Incogni HERE. Our staff verified the service; it works and is trustworthy. By becoming a member, you get a nifty button that flushes your personal information from the Internet and enforces existing data privacy laws. Incogni is only $5.79/month but it's totally worth it.

How To Spot a Malicious Website
We have some good news today. Watch the video below to see how to easily spot a fraudulent site in a few easy steps:
 
 

Important Things To Know
The bitcoinmoneyadder.network website received from our validator a medium-low rank of 48.2; however, that could change in a short while, depending on the feedback from consumers. Its Bitcoin & Cryptocurrency industry is important, so we look forward to seeing if the site's activity improves or worsens. However, it's our goal to get the validation as close to perfection as possible so that everyone can protect themselves. Please share your thoughts below.
The score of bitcoinmoneyadder.network was created confidently based on many powerful details that we have on hand. However, attention to detail, caution and common sense is required in all cases, regardless of the score.
How To Report Online a Scam Website
Wondering how to report a suspicious site? Whether it is in the same niche as bitcoinmoneyadder.network or not, you can officially report the dubious page to the FTC (Federal Trade Commission).
Did You Lose Money To Any Scams?
Whether you have already lost money or not in the past, when it comes to ANY type of fraud (other credit card scams, WhatsApp, PayPal, Discord, financial, even romance scams, etc.), we are here to help. We have partnered in time with several important asset recovery platforms, therefore in an effort to help scam victims, we could take a look at your case. If you lost more than $1,000US to any type of fraud, please tell us your story and fill THIS FORM. The process of recovering the money is extensive and requires a lot of work. However, we'd be happy to take a look, so hopefully, you'll get your money back.
Fraud Prevention Resources


For more great information on fraud prevention best practices and other tips, you can read the following educational articles:


Identity Theft Protection Articles
Google Hangouts Scams: Full List
Social Security Scams: Full List
eBay Scams: Full List
Share This Article On Social Media and Help Others
Feel free to share this article on social media using the icons provided at the top. It will help others.
How To Recognize Fraud
We are closing this review with another great video resource. Here is another must-watch clips that you might want to check asap:
Are You The Owner Of
bitcoinmoneyadder.network

?

If you are the owner of bitcoinmoneyadder.network and want to challenge this review, we would like to hear from you indeed. Please send us a message to info at scam-detector dot com. If you would like the review changed, we are more than willing to take a deeper look. However, be prepared to offer us solid proof of your business. That means, please introduce yourself first and be transparent. Consumers are smart. They don't trust websites that don't show transparency, such as the location of the business, team, or any other physical existence. Neither do we.

Typically, when domain name owners contact us to challenge the review, we would kindly ask them to share the following details, for better consideration in changing the rating:

* Details from their business' ecosystem that show they are 100% trustworthy (certificate of incorporation, business registration, official records showing the name of the website or business, not other claiming to be the one). We've seen enough fakes that we stop looking any further.
* Their personal profile on LinkedIn and social media accounts for the business on Facebook. Personal, not hidden names.
* If it's the case, some screenshots/proof of satisfied clients (not testimonials on their website), proof of inventory, canceling orders when requested, etc.

So, we would be more than willing to update the review right away - the more proof you'll show, the higher the rank will be. Thank you.

NOTE: This website validator's ratings are intended for information only and not to be relied on when making financial or business decisions. See Terms of Use.