Is bitsec3x.com Legit?
The Rank of the website you are interested in is:
28.5
Risky. Dubious. Perilous.
The rank is based on a 1-100 scale, with 100 being the most reputable.
Is bitsec3x.com legit? According to our validator, the rating is pretty low, so we better take a closer look at this website and its Trading industry. Feel free to share your experience with it, so we can change the rating according to feedback. Below you could find a review, legitimate alternatives for the same services, and also what you can do if you already lost money to any type of fraud.
The Scam Detector's algorithm gives this business the following rank:
28.5/100
Read below why bitsec3x.com received this rating.
Details
Domain Creation Date

Thursday 17th, February 2022 12:00 am

Website Popularity

0 (Poor)

Domain Blacklist Status

Not detected by any blacklist engine

HTTPS Connection

HTTPS Not Found

Proximity to Suspicious Websites

22/100

Threat Profile

66/100

Phishing Score

66/100

Malware Score

27/100

Spam Score

26/100
bitsec3x.com

:

Trading

It looks like bitsec3x.com belongs to a somehow trendy Trading niche. We tried scrapping a short paragraph from their website and post it below:

After thorough research and consultations, Crypto Expert Group (CEG) together with Crypto Heavy Lifters (CHL) , have come up with Bitcoin 2.0 developed on the robust Binance Smart chain technology. The Ecosystem has 4 components meant to bolster each other • 1. Bitsec- the coin • 2. A decentralised exchange where Bitsec will be the governance Token • 3. A crowd funding platform known as cryptogifting.live that is designed to empower communities all over the world through Gifting and Cryptocurrency • 4. Staking platform- www.bitsec3x.com

The paragraph above supposed to show bitsec3x.com's object of activity. Let's take a look at the review below.
Are You A Victim Of Trading Scams? We Could Help
If you lost money to suspicious cryptocurrency platforms, we have some good news: we may be able to help recover your funds, so feel free to sign up
HERE
and tell us about the scammers.
See Legitimate Trading Sites Below
Before we get into the review below, we have good news. We've been asked thousands of times (especially after the recent big crypto shaken news) what are SOME legitimate crypto platforms out there. After trying several of them, we could vouch for just a few. We vetted three - you should check out Scam Detector's verified Top 3 companies, below: 1.
eToro
- One of the most trustworthy crypto platform out there (if you live in the United States you get a
bonus up to 12% when you deposit
- join
HERE
). If you live
outside
the United States, you can safely invest in
eToro
by clicking
HERE
. Their products are tested and approved by our company. Try them out and let us know if they are still up to their reputation.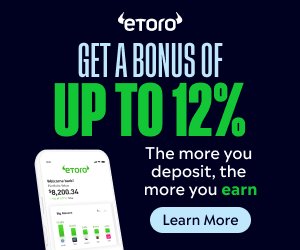 * Investments are subject to market risk, including the possible loss of principal. Register with eToro USA LLC
HERE
. * CFDs are complex instruments and come with a high risk of losing money rapidly due to leverage. 79% of retail investor accounts lose money when trading CFDs with this provider. Register
HERE
. 2.
Binance
- It is one of the most renown platforms out there, along with eToro. Trustworthy, you can join
HERE
. 3.
Changelly
- It is a leading cryptocurrency exchange platform to buy & sell crypto with credit card, debit card or bank transfer. Worth trying. You can join
HERE
.
bitsec3x.com

Review

The Scam Detector's website validator finds bitsec3x.com having an authoritative rank of 28.50. This means that the platform could be tagged as Risky. Dubious. Perilous.


Let's get into it. There are a few valid reasons for this 28.50 score we gave the above-mentioned site. According to data, the domain name is quite new as it was registered recently. While that doesn't mean is a scam, a new domain name always makes it more challenging for a new site to have a super trustworthy score. Think about it: from launching the business, buying the domain name, promoting the content, getting people to connect, leaving feedback, and most importantly growing the online reputation - it takes some time.


However, giving the benefit of the doubt, our algorithm came up with the 28.50 score after adding in the mix 52 other relevant factors to the website's Trading niche. The factors varies from the Tranco rank (based on an amalgamation of Alexa, Umbrella and Majestic scores), IP address location, the technology used, social media feedback, and of course the quality of the customer service.


If you don't know what these factors listed above are, we explain below. We do the hard work in searching deep into the web, so you don't have to. We partner with well-known online analytical platforms to detect the interweb connections of every website, including bitsec3x.com. For example, above this section you probably saw the Details module, showing elements such as Domain Creation Date, Website popularity, Domain blacklist status, HTTPS connection, Proximity to suspicious websites, Threat profile, Phishing profile, malware score and Spam score.

While the first 4 of them are self-explanatory, let us explain the last five. "Proximity to suspicious websites" means that, through either its servers, IP address or other online connections, bitsec3x.com has an association - on a range from 1 to 100 - to sites that have been flagged as suspicious. The higher the number is, the higher the proximity to these controversial websites is. Sometimes, the websites' owners are not even aware that their site is in the very close vicinity of dubious ones, as both may be hosted on a platform that is not super safe. However, if the proximity to suspicious website score is very high (for example over 80) you can rest assured that the website is definitely risky. If it's under 30, it's not that bad.

Still referring to the Details section above, the scores listed under the Threat profile, Phishing profile, Malware and Spam are what you can imagine. These scores are determined by the levels of risk that are found inside the website and its activity. Maybe the website contains malware and the owners don't know (or do) and the virus could be transmitted, or the email address used for this business has been reported as spammy.

Referring to the score, the numbers up to 30 are not extremely dangerous, while everything over that limit could be considered as a red flag.
Additional Info For You To Consider
The bitsec3x.com website received a low rank on out validator today, but that 28.50 score could change in time, whether lower or higher. Its Trading niche is important, so we are waiting to see if the overall activity (where all the factors are involved) will worsen or improve. However, we're trying to get all the validations as close to perfection as possible so you can protect yourself from financial fraud. Feel free to share your thoughts below, in the Comments section.


This review and rank of bitsec3x.com are created confidently based on the powerful factors we have on hand, but - as usual - attention to detail and common sense are required. Stay alert.
Is
bitsec3x.com

a Scam? How Would You Rate It?

Sometimes, people don't agree with a rating, so if that's the case here, we invite you to collaborate. Remember that a site is safe until is not. You may be the first to discover it and you can contribute to the information on this page. Is bitsec3x.com a scam? If you have dealt with this business, how would you rate it? Please share your experience by leaving a review below. Whether you got in touch with the company or thinking of doing business with it, feel free to comment.

 
How To Report Scammers
If you want to know how to report a scammer, whether it belongs or not to the same industry as bitsec3x.com, you can officially do it through the (FTC) Federal Trade Commission. You can also submit names of questionable businesses or individuals in the comments section.
Delete Your Personal Info From Internet
There are tons of companies you know nothing about that are selling your information. The good news is that now you can remove your personal data from commercial databases. If you want your private data deleted from the Internet, subscribe to Incogni right now. It helps by getting your data off the market. The chances of success are 100% while our team verified their services. Incognito is only $5.79/month but it's worth every penny. US, UK, EU, Swiss and Canadian residents only. Join HERE.
 


Did You Lose Money To Any Types Of Scams?
Whether you have already lost money or not in the past, when it comes to ANY type of fraud, we are here to help. We have partnered in time with several powerful asset recovery companies, and in an effort to help scam victims, we could take a look at your case. If you lost more than $1,000US to any type of fraud, please tell us your story and fill THIS FORM. The process of recovering the money is extensive and requires a lot of work. However, we'd be happy to take a look, so hopefully, you'll get your money back.
How To Easily Identify Fake Websites in 2022
Every year, it becomes harder and harder to avoid scams. There are 5 characteristics that fraudulent sites usually have. Watch the video below to see those 5 red flags that give them away:
 
 

Are You The Owner Of This Domain Name?
If you are the owner of bitsec3x.com and like to challenge this review, we would love to hear from you - we respect and respond to every message. Please send us a message to info at scam-detector dot com. If you would like to challenge this review and your site's rating here, we are more than willing to take a deeper look. However, be prepared to offer us solid proof of your business. That means, please introduce yourself first and be transparent. Consumers are smart. They don't trust websites that don't show transparency, such as the location of the business, team, or any other physical existence. So, what do we require?
Typically, when domain owners contact us to challenge the review, we would kindly ask them to share the following details, for better consideration in changing the rating:
* Details from their ecosystem that would show that they are 100% trustworthy (certificate of incorporation, business registration, official records showing the name of the website or business, not other).
* Their personal profile on LinkedIn and social media accounts for the business on Facebook.
* If it's the case, some screenshots/proof of satisfied clients (not testimonials on their website), proof of inventory, canceling orders when requested;
So, we would be more than willing to update the review right away - the more proof you'll show, the higher the rank will be. Thank you. 
 
Must-Read Resources
For more information, you can check out the following educational articles:
Insurance Scams: Full List
Apple Scams: Full List
Have You Lost Money To Crypto Scams?
Travel Scams: Full List
Job Scams: Full List
Help Others
Make a difference today. Feel free to share this page using the buttons provided at the top.
How To Look For Red Flags
Below is another educational video on fraud prevention tips that you might not want to miss: