Yo-Yo Scam: How It Works
Your car loan interest rate is the subject of the latest scheme at many car dealerships today: the Yo-Yo Scam aka Yo-Yo Financing. The "yo-yo" term comes from the actual toy, because the client who purchases the vehicle is pulled back to the dealership against his will – just like an elastic string would do it. Let's take a closer look.
Imagine this scenario: You are buying a new car and cannot wait to drive it. After filling out the paperwork, the financing manager checks out your credit and comes back with "good news". According to your credit score, it seems like you can get a low rate of interest. How does the scam work?
Watch the video below to see in action the Yo-Yo scam exposed:
Car Loan Interest Rate Scam Video
You are handed the keys and told that although the loan hasn't officially been approved yet, you can pick up the car right away. You get in the car and drive off, ready to show it to your family and friends.
A week later, the dealership calls to tell you that indeed you qualified, but unfortunately not for the low-interest rate discussed. Justifying this with the contract's fine print where it says "subject to loan approval", they tell you that you now have to pay the higher rate. In the fine print, they have a "client agrees to pay a higher interest rate if not qualified" clause, threatening to sue you if you don't agree. You go back to him, just like a yo-yo that was sent far and returned as expected.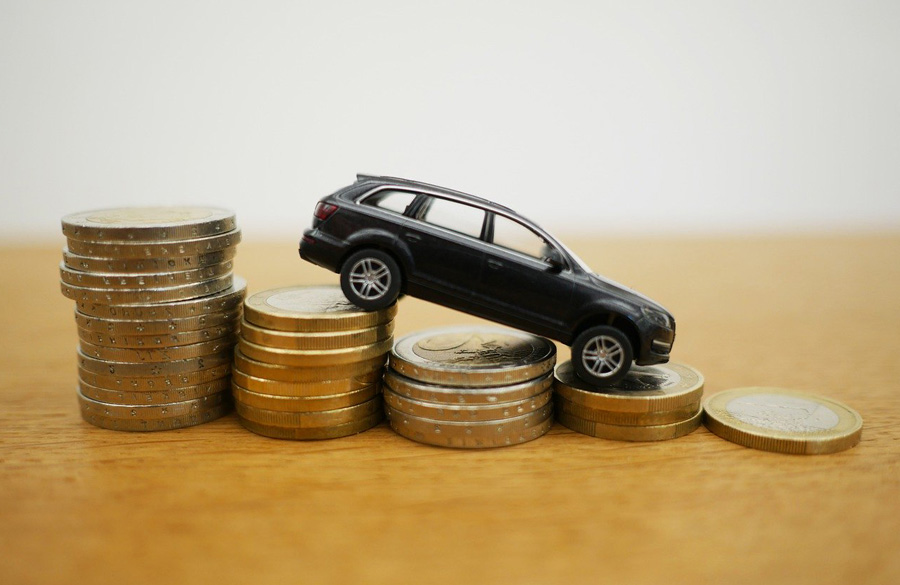 This is just one of the several car buying scams that you could be a victim of, especially if you are buying your first car. Whether you're looking at how to buy a car with bad credit or you just want to take advantage of a 'no money down cars' promotion, learn their tricks, and have everything ready. If you're wondering what do you need when buying a car from a dealership, consider getting a car buying guide first to protect yourself from scams. Let's expose a few more deceptive practices.
Watch the video below to see more scams pulled by dealers and other things to check when buying a car (maybe get a Buying A Car For Dummies book, too):

Buying A Car From A Dealership Scams Video
Yo-Yo Financing Scam: How To Avoid
Don't ever think you can have a "gentleman's agreement" with a car dealer. The dealer knows exactly what you can qualify for the moment they come back in the room. Giving you the keys is an assurance that you won't back out of the deal. This scam usually works on people with bad credit because they know it is not perfect and will not even challenge the decision. This scam is also known as the Spot Delivery Scam.
As well, if you did a trade-in transaction and got scammed this way, they will tell you that your old car has already been sold so there is no chance of renegotiating the deal. Never drive off with a car until all the details of the contract are finalized.
If you are looking for online sources for a car loan use only reputable companies such as Web2Carz.or Auto YES, both offering free quotes.
Yo-Yo Financing: How To Report a Scammer
Make your family and friends aware of the Yo-Yo Scam by sharing it on social media using the buttons provided. You can also officially report the scammers to the Federal Trade Commission using the link below:
Report Scammers To The Federal Trade Commission Here
How to protect yourself more:

If you want to be the first to find out the most notorious scams every week, feel free to subscribe to the Scam Detector newsletter here. You'll receive periodical emails and we promise not to spam. Last but not least, use the Comments section below to expose other scammers.
Related Articles and Pages:

Full List of Car Buying Tips and Scams

Driver's License Renewal Online Scam

---
Verify a website below
Are you just about to make a purchase online? See if the website is legit with our validator:
vldtr®
Searching:

Domain age, Alexa rank, HTTPS valid, Blacklisting, SSL certificates, Source code, Location, IP address, WOT Trustworthiness, Spam reports, Advanced technology, Privacy Policy, Terms of Use, Contact options

TOP 3 MUST-WATCH FRAUD PREVENTION VIDEOS
1. Top 5 Amazon Scams in 2023
2. Top 5 PayPal Scams in 2023
3. How To Spot a Scam Email in 2023
Selma Hrynchuk
Senior Editor at Scam Detector Media, Selma is a fraud prevention specialist with a wealth of experience in private investigations and collaborations with law enforcement. A captivating public speaker, Selma educates audiences about scams and personal safety. Through her insightful writing, she exposes criminals and shares essential tips for staying secure. Selma is a dedicated guardian against fraud, committed to unmasking deception and promoting integrity.