Sell Annuity Payments Scam: How It Works
Buying or selling annuities is something that will require not only your financial commitment but insights and wisdom as well. As a consumer, you should be cautious of certain insurance agencies with deceptive practices. They primarily target naive people, seniors, and investors by convincing them to purchase unsuitable products. What's the critical information to know?
Watch the video below to see three easy steps on how to avoid the annuity scams:
Avoid Annuity Scams Video
Although a bit different than the Sell My Structured Settlement Scam, this one has the same result: you losing money. Before you consider investing in annuities, you should be aware of the potential threats of working with these unethical insurance agents. Numerous federal and state agencies regulate the industry, but unfortunately, these incidents still happen. Seniors and new investors are coaxed into purchasing products that they don't need or that are not very beneficial to them.
You can protect your resources and become better prepared for retirement by learning which contracts are too good to be true and end up costing you money in the long run.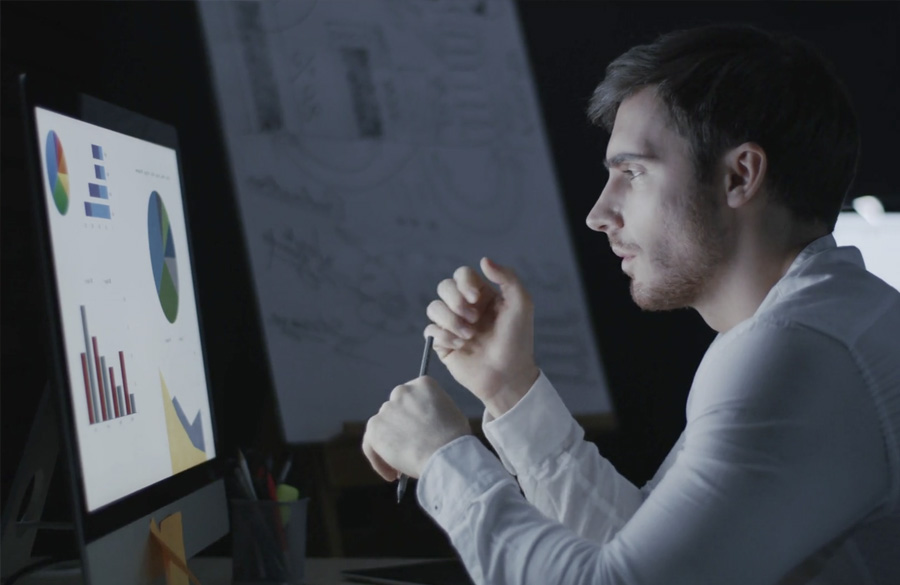 The Annuity Payment Fraud Is Targeting Seniors
According to Annuity.org, 30% of fraud victims are the elderly, just like in many other cases of fraud against seniors. In this particular case, when they fall for the scam, unfortunately, they fall hard. They end up losing thousands of dollars. Crooks also tend to go after seniors who are mentally unstable or those that are facing significant health issues. They use fraudulent sales tactics and false investment tools to manipulate the customer into believing they need certain things. Sometimes they are caught, which has led to lawsuits, whereas others are never reported.
Some agencies are even targeting seniors who are terminally ill or who are much older. The agent convinces them to buy annuities that will lock away cash for them for over ten years. During this process, the agent is more than aware that the customer is not going to live that long due to their age or health issues, which is precisely why they have taken advantage of them.
They set up the annuity contract in a way so that if the customer passes away, then the agent or insurance company will be granted any of the funds left in the account instead of the beneficiaries. So, after the customer is deceased, the agent will collect the remainder.
Focusing On Sick Customers
Another example of unethical agencies targeting seniors is the ones who are mentally unstable. The agent purposely makes the customer feel as if their current investments won't last through their retirement, or they may convince them into thinking they are not financially secure. Seniors with Alzheimer's or dementia are already struggling to make decisions, especially financial ones. However, a fraudulent agency will see this as a significant sale opportunity. They will trick the unstable senior into trusting them, and the senior will, in turn, give the agent too much control and confidence over their finances.
Sometimes, authorities can catch agents in the act. If they are caught, then they will be prosecuted for taking advantage of these seniors and coaxing them into purchasing the wrong products. Unfortunately, some scammers continuously manage to get away with committing these crimes.
Often, agents will purposely try to make the senior feel intimidated by them. They will take it to such a level that the victim is afraid to come forward. In these situations, seniors just choose to live with their financial mistake because they are scared to try to get it resolved, or they don't know-how.
Annuity scams target more than just seniors. There are lots of agents who spend time rehearsing specific keywords or phrases that will put pressure on a client. They will convince the customer to sit through very long meetings that are bold and high-pressured in hopes of bringing fears out of the client, similar to travel club membership scams, timeshare selling schemes, or exclusive club join opportunities.
Agents take advantage of investors by manipulating them into buying annuities that would not be appropriate for their financial situation. They manage to do this by promoting contract signing bonuses and tell them that it is for one day only. The client is then under pressure, so they tend to fall for the scam.
Beware of Intricate Vocabulary
Another method they will commonly approach is presenting a contract to the client that is difficult to understand. They may use uncommon words or phrases, and purposely try to confuse the client. Since it is not verbiage the client typically understands, they end up trusting the words of the agent. The agent also may withhold any type of withdrawal or maintenance fee.
Agents that sell annuities often refer to themselves as financial consultants. Usually, they don't even have any kind of finance experience or any type of relevant license. They will also rarely have an investment background. They are simply salesmen who are good at convincing people like you to fall for their schemes. They have been known to claim that their employees have qualifications and a degree. In reality, they may have never stepped foot inside of a college. They are notorious for presenting inaccurate information.
Don't get it twisted.
Agencies who sell annuities and life insurance don't hesitate to manipulate their clients so that they can get a sale. They will go as far as convincing the client to reinvest in policies in a way that the agent benefits more than the consumer. This is highly unethical. Many states have laws that will prohibit these transactions from taking place, but unfortunately, not all states do.
Agents will encourage clients to exchange an annuity from one company for investment from another company. This process is known as twisting. Agents will lead the customer to believe that the new policy is much more beneficial, but the second investment is worth much less. Once an agent pushes you to do this, then they are walking away with a more massive commission, and your finances are the least of their worries. They are only in it for themselves.
Watch Out for Churning Agents
Insurance agents often convince annuity owners to trade one annuity policy for another, only this time with the same company. This process is referred to as churning. Clients will more than likely end up losing value on the policy that they previously owned, or they may even owe additional premiums at this point. But the agent doesn't care because they just collected a commission from your financial errors.
Although there are frequent cases when switching to a new policy can be beneficial for the client, and not just the agent. However, an ethical agent will take the responsibility to ensure the replacement is in the best interest of the customer, not theirs.
Secondary Annuity Market Trap
Some annuities are structured in a way that will allow the owner to cash out their investments. Fraudulent agencies will take advantage of the client by a practice referred to as the secondary annuity market.
The scam here comes into play when sales associates fail to disclose specific fees. Often, their words don't match what is on paper.
When a secondary market transaction takes place, the funding company is required to incur all charges. Not one single cost should be passed on to the seller. If you are told that you will receive $75,000 for your cash-out on your annuity, then that is precisely how the check should read.
Leveraging Court Dates
For example, court cases in California are backlogged, so it takes longer for a court docket to occur right now than it would in other states. Some unethical agencies are using this to their advantage because they know that even if they got caught, then they would not be taken to court right away.
Sellers often get a quote from a reputable company and learn that their proposal won't make it to court for 60 days. Since many people want their money faster, people who hear this two-month news often reach out to another company and tell them the issue. And that second company, to win a customer, will promise a 30-day court date even though they know it will never happen. They will try to get the annuitant to sign a contract for the transfer in the hopes the seller will not discover the fact that the court date is, in fact, 60 days away.
Regulating The Annuity Industry
The annuity industry has always been controlled at a state level. Insurance companies, agents, and brokers are required to obtain a license from the state they reside in before selling a product. Specific tax laws are set in place by the Internal Revenue Service that also helps regulate the ownership and sale of each annuity.
Not many agencies are involved when it comes to protecting the primary and secondary annuity markets. The Securities and Exchange Commission (SEC) and the Financial Industry Regulatory Authority (FINRA) are in charge of the variable annuity market, as agents must hold a securities license to sell these. The North American Securities Administrators Association (NASAA) assists in regulating the state securities.
Another form of protection for the annuity industry is through certain rating agencies for the companies that issue and purchase annuities. AM Best, Moody's, Standard & Poor and Fitch are all companies that can review businesses before you decide to move forward with a sale. Because these investments are not 100% guaranteed by the Federal Deposit Insurance Corporation (FDIC), investors want to ensure that the company they work with has a strong history, is reputable, and have the appropriate resources to be responsible with funds.
Sell Annuity Payments Scam: How to Avoid
It is your responsibility to evaluate a contract before you commit. Annuities come with a 30 day cancellation period. During this time, they can be cancelled without any penalty. Take advantage of this time frame to ask any questions you may have about the policy. Don't wait until it is too late.
The following tips can help you find the right annuity without putting yourself or your assets at any risk:
Review all maintenance fees and look for any annual costs or hidden fees. You want to choose an annuity that has the lowest annual prices.
Don't sign up so that you can get a premium bonus. It may look like a better deal initially, but generally, there are charges stretched out for the duration of the policy that ends up being much more.
Find someone that you trust who can review the contract with you, such as an attorney, a friend, or a relative. It also may be a good idea to have them present before you sign any papers.
Avoid annuities that have schedules lasting for more than seven years.
Do not commit to an annuity unless surrender charges are less than 14 percent of the principle.
Beware that agents will receive a higher commission if they sell you a policy that has fluctuating variables tied to the market.
It doesn't hurt to consult with a tax professional. Just be careful not to mistake tax deferment to mean no taxes. Also, be cautious about other tax scams going around these days.
Educate yourself on the importance of understanding liquidity issues with owning an annuity. Withdrawal fees and IRS tax penalties will accompany an annuity. Be sure you are familiar with how this process works.
Never invest more than 35% of your assets into annuities. As you approach retirement, you want to find investments that best fit you and your financial situation, not someone else's. Each person will be different. You must also take your present needs and future goals into account. Although annuities may be beneficial for a portfolio, that does not mean that it is a solution for every investor.
Do not sign any paperwork without ensuring the agent is properly licensed. Also, ensure the payment will be made to the insurance company, not the agency or agent.
Stay safe!
Sell Annuity Payments: How To Report a Scammer
Warn your family and friends about the Annuity Payments Scam by sharing it on social media using the buttons provided. You can also officially report the scammers to the Federal Trade Commission using the link below:
How To Prevent Identity Theft and More

If you want to be the first to find out the most notorious scams every week, feel free to subscribe to the Scam Detector newsletter here. You'll receive periodic emails – we promise not to spam. Meanwhile, educate yourself with some other fraud-related articles right under this paragraph, so that you can protect yourself in many other aspects and niches. Last but not least, use the Comments section below to expose other scammers.
Here are some must-reads for the end:
Securities Fraud Scam
Pump and Dump Scheme Scam
Gold IRA Investments Scam
Government Grants for Individuals
---
Verify a website below
Are you just about to make a purchase online? See if the website is legit with our validator:
vldtr®
Searching:

Domain age, Alexa rank, HTTPS valid, Blacklisting, SSL certificates, Source code, Location, IP address, WOT Trustworthiness, Spam reports, Advanced technology, Privacy Policy, Terms of Use, Contact options

TOP 3 MUST-WATCH FRAUD PREVENTION VIDEOS
1. Top 5 Amazon Scams in 2023
2. Top 5 PayPal Scams in 2023
3. How To Spot a Scam Email in 2023
Selma Hrynchuk
Senior Editor at Scam Detector Media, Selma is a fraud prevention specialist with a wealth of experience in private investigations and collaborations with law enforcement. A captivating public speaker, Selma educates audiences about scams and personal safety. Through her insightful writing, she exposes criminals and shares essential tips for staying secure. Selma is a dedicated guardian against fraud, committed to unmasking deception and promoting integrity.