Final Expense Insurance: How The Scam Works
(with video below) The Funeral Insurance or Final Expense Insurance scam comes in your mailbox. It is a fake burial insurance program for seniors, "approved" by the Government. In this article, you'll learn how the scam works and how to report it. Let's dive into the fake Senior Final Expense Life Insurance Program.
Questionable final expense life insurance companies design and send postcards to neighborhoods populated by the elderly. The card informs the recipient that "an approved senior final expense program is now available, to help pay for the senior's final expenses." (aka funeral).
The card also mentions that the program could get the qualifying seniors up to $15,000! Indeed, the call-to-action is at the bottom of the card, stating: "It is your legal right as a taxpayer to receive all the information available to you. You must complete this request form within 5 days." Seniors fall for this and are required to pay not only a "small" application fee but also to give all their personal information.
Watch How The Final Expense Program Letters Look Like:
Watch the video below to see what thousands of seniors are reporting to us – did you receive any of these envelopes?
Final Expense Life Insurance Companies Fraud: How To Avoid
Don't get us wrong, there are legitimate services out there (insurance agents) that provide the senior final expense life insurance program, but this refers only to the scammers who impersonate those real organizations. Tell your elders to let you know whenever they get such things in the mail. Also, to be aware of other scams that target them, such as the Free Health Screening.
Take a closer look at the names used, research, and determine if the mail comes from legitimate services or bogus ones. Better safe than sorry. The funeral insurance or final expense insurance program it is certainly a controversial topic.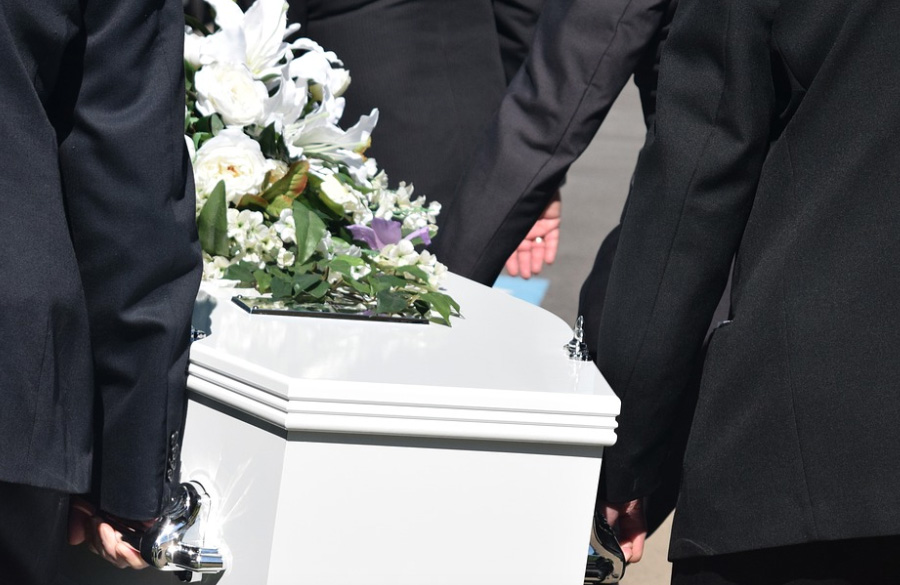 The scam has been reported to make victims in the following cities: Houston, Los Angeles, Atlanta, San Antonio, Chicago, Birmingham, Philadelphia, North Highlands, Pheonix, Dallas, Seattle, Honolulu, Racine, Orlando, Minneapolis, Jacksonville, Denver, Holley, New York, Mesa, Indianapolis, Nashville, Greensboro, Oklahoma City, Wichita, Erie, Vancouver, Virginia Beach, Jackson, Newark, Cincinnati, Detroit, Tampa, Manchester, Malden, Roanoke Rapids, Aurora, Franklin, Muscle Shoals, Lutz, Lebanon, Wylie, Carolina Forest, Lompoc, Winter Haven, Tampa, Newport, and Cheyenne.
On the other hand, stay safe from the hideous fraudulent practices targeting seniors by avoiding the following scams as well: Medical Alert Systems Reviews,  Medical Coverage And Benefits Scam, Fake Life Alert, Hospital Lien Scam, Free Medical Bracelets, Gold IRA Companies, and the Coronavirus Mask.
Senior Final Expense Life Insurance Program Scam: How To Report

Make your family and friends aware of the Senior Final Expense Life Insurance Scam by sharing it on social media using the buttons provided. You can officially report the questionable 'final expense' life insurance companies to the Federal Trade Commission using the link below:
How To Protect Yourself More:

If you want to be the first to find out the most notorious scams every week, feel free to subscribe to the Scam Detector newsletter here. You'll receive periodical emails and we promise not to spam. Last but not least, use the Comments section below to expose other scammers.

Related Articles And Pages:
Full List of Face To Face Scams

Solar Panels For Your Home Scam
Emergency Locksmith Services/ 24 Hour Locksmith Scam

Water Heater Repair Emergency Plumbing Service

Emergency Garage Door Repair Service Scam

Heating and Air Conditioning Repairs Services Scam

Cheap Home Security Systems Scam

Low Interest Rate Credit Cards Scam

---
Verify a website below
Are you just about to make a purchase online? See if the website is legit with our validator:
vldtr®
Searching:

Domain age, Alexa rank, HTTPS valid, Blacklisting, SSL certificates, Source code, Location, IP address, WOT Trustworthiness, Spam reports, Advanced technology, Privacy Policy, Terms of Use, Contact options

TOP 3 MUST-WATCH FRAUD PREVENTION VIDEOS
1. Top 5 Amazon Scams in 2023
2. Top 5 PayPal Scams in 2023
3. How To Spot a Scam Email in 2023
Selma Hrynchuk
Selma is a fraud prevention specialist renowned for her expertise in private eye investigations and a remarkable partnership with law enforcement agencies. Beyond her investigative triumphs, her public speaking engagements and written works have empowered countless individuals to protect themselves and stay ahead of deceptive schemes. Selma's legacy shines as a tenacious agent of change, unyielding in her commitment to battling fraud and ensuring a safer world for all.