How the scam works:
Scammers send mass-emails, request recipients to participate in a survey – such as the Flash Rewards scam – and promise a gift card in return. The crooks pose as retail chains or fast food restaurants and use the real logos to make it seem legitimate. The latest names used are Walgreens, Walmart, Sam's, Kohl's, Costco, McDonald's, Amazon, Swiffer, and CVS.
Watch the video below to see the Email With Gift Cards Scam, exposed in the news:
The subject of the email might be: "Prize#79331. Claim $50 Walgreens Gift Card Inside". The brand name is changed with every e-mail. The content of the message is: "Thank you for being a loyal Walgreens Customer. You are now eligible to receive your $50 Walgreens Gift. Go to [questionable website provided] to Claim Your Reward."
Once you are redirected to the website, there is a pop-up saying: "Congratulations, you are the lucky visitor of the day. Please complete a short survey for a chance to win an iPhone 12, an iPad, or a Samsung Galaxy S6". You are then required to answer four questions. They might be simple questions such as "How often do you use this browser?", "Are you satisfied with it?", or "Which other browser do you use?".

However, once you answer all these, you will receive a notification saying: "Congratulations, you qualified for any of the products below (iPhone 12, iPad, or Samsung Galaxy. This is to say thanks for your participation (just pay $1 for the shipping)."
In order to pay the $1 shipping fee, you are required to provide a credit card number. Just like during any other fake registration put together by scammers, you are also asked for personal information that criminals sell to third parties or use it to steal your identity.
Participants who respond and enter personal information often find that, instead of receiving a gift card, they receive calls from telemarketers. Through the survey, the scammers attain participants' email addresses, phone numbers and home addresses.
The worst comes not when your personal info is sold to telemarketers, but when your identity is stolen.
In a different variation of the scam, the email features fake-free samples from companies such as Swiffer and McDonald's. Once you click on the links, you may be taken to various pages that have absolutely nothing to do with Swiffer or McDonald's. They may feature "become a mega-millionaire" or "Hit the casino jackpot" unsolicited promotions, along with another survey. The graphics look good though as if it would come from the real marketing departments at these major companies. Only they are not. Most likely, they are stolen from these companies' websites.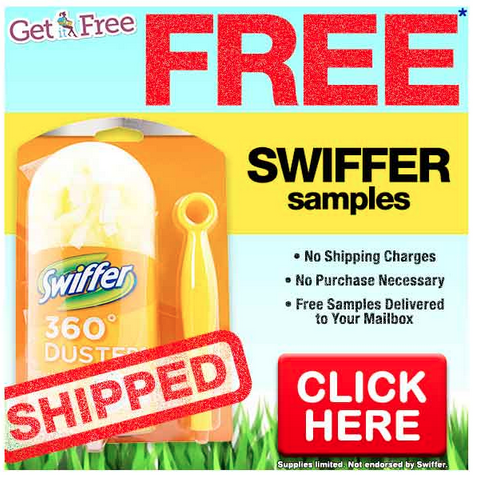 The other variation of this fraud is the Facebook Free Gift Card scam. The crooks ask you to fill out a survey in order to receive the card, as well as clicking the "Like" button. Filling out the form and sending it over provides the scammers access to your personal information, including passwords and bank accounts. Amongst the Faceook/Twitter Free Gift Card scams found on the social networking websites are big brand names used by the crooks.
How to avoid:
People love freebies and that's exactly what scammers use as bait to get your info. Buy the online gift cards through legitimate sources, but first, make sure the website is authentic and not cloned. And Facebook or Twitter free gift cards? Hmmm…no.
If you really want to participate in rewards programs and gift cards are your weakness, use Swagbucks.com, which is the world's largest free online rewards program. You get paid by doing things online which you might do anyway, such as searching the web, discover products, take surveys, watch videos, or play games. You can also get free iTunes and Amazon cards. The company has an A+ rating with the Better Business Bureau. You can register for free HERE.
---
Verify a website below
Are you just about to make a purchase online? See if the website is legit with our validator:
vldtr®
Searching:

Domain age, Alexa rank, HTTPS valid, Blacklisting, SSL certificates, Source code, Location, IP address, WOT Trustworthiness, Spam reports, Advanced technology, Privacy Policy, Terms of Use, Contact options

TOP 3 MUST-WATCH FRAUD PREVENTION VIDEOS
1. Top 5 Amazon Scams in 2023
2. Top 5 PayPal Scams in 2023
3. How To Spot a Scam Email in 2023
Selma Hrynchuk
Selma is a fraud prevention specialist renowned for her expertise in private eye investigations and a remarkable partnership with law enforcement agencies. Beyond her investigative triumphs, her public speaking engagements and written works have empowered countless individuals to protect themselves and stay ahead of deceptive schemes. Selma's legacy shines as a tenacious agent of change, unyielding in her commitment to battling fraud and ensuring a safer world for all.